THE UNITED ADVANTAGE: FIND OUT WHY YOU WANT AN ELECTRIC CO-OP TO SERVE YOUR BUSINESS
---
It's one thing to claim to offer the best service. It's another to back it up.
United Cooperative Services has a rich history in providing unmatched service for commercial and industrial companies.Our Key Account business members will see this sentiment in our personal, reliable service response and with each employee who demonstrates what we call the United Advantage.
Because United operates as a not-for-profit and is member-owned, the cooperative can focus on providing superior service rather than profit. Since its inception, United has made exceptional service its No. 1 objective, and that advantage translates into profits for the companies we serve.
To ensure that the cooperative is meeting this objective, it utilizes a quarterly survey administered by the American Customer Satisfaction Index (ACSI), which is the leading barometer of consumer satisfaction across the United States. Since measuring satisfaction through the ACSI,United has consistently received scores of 90-plus, the highest in the utilities industry and substantially higher than any other electric utility in North Texas.
Right on Price, Right on Cue
United offers some of the most competitive rates for all levels of residential, commercial and industrial customers (called "members") while at the same time obtaining one of the highest reliability ratings in the state of Texas. At United, Key Accounts are given priority service with direct access to cooperative management, as well as some of the most innovative and technologically savvy engineering and operations personnel in the industry. We're here to help 24/7/365.
Large Load Capability
United currently serves loads as large as 25MW, including all major natural gas processing facilities in Johnson County.To meet the needs of the bustling natural gas business,  United increased its capacity by 100MW several years ago to adequately serve this industry in fewer than 12 months of initial meetings and requests. United successfully met this large increase in service without sacrificing safety, value, superior member service, or reliability.
Technical Savvy
United's planning and engineering department welcomes any opportunity to demonstrate its expertise in evaluating, resourcing and working to meet the needs of any member. Aggressive and precise plans are constantly implemented to improve and expand United's already robust infrastructure, which means working closely with Constellation Energy (United's wholesale power supplier) and Brazos Electric Cooperative to add new substations to ensure reliable electric delivery to large industrial loads. Recently, United officials had the foresight to authorize and execute the purchase of property south of the HighPoint Business Park that will serve as a new HighPoint Substation in the near future. Having and designing a more than sufficient, technologically advanced infrastructure ensures United's membership is the beneficiary of reliable and top-quality service.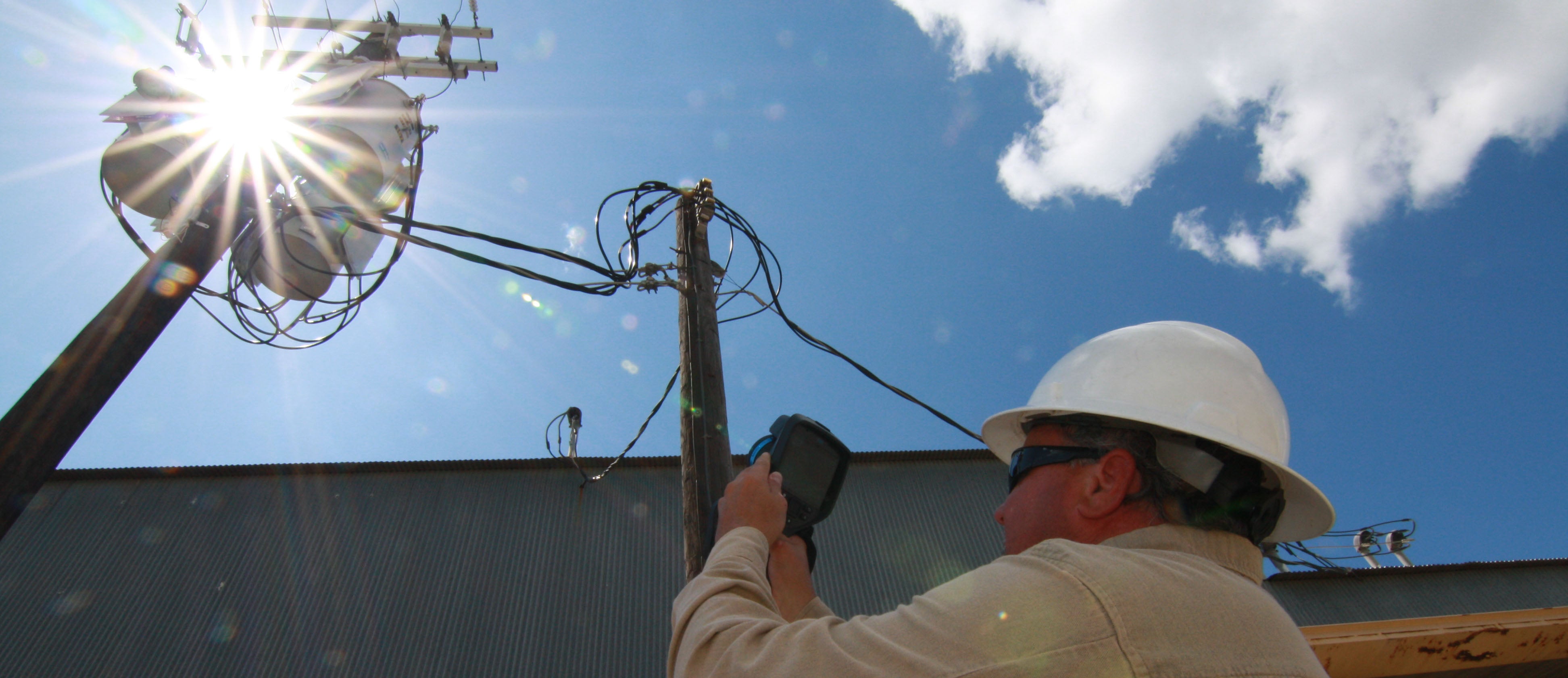 Want more? Scroll down and click to learn more from some of the businesses we serve!