MAKE ELECTRICAL SAFETY JOB ONE AT YOUR HOME OR OFFICE
---
At United, we make electrical safety Job One. No matter what we do, all our employees are trained always to consider safety as their primary order, whether they're climbing a pole, working in the office or just starting the coffee in the morning.
As wonderful as electricity can be, it also can be deadly dangerous. We want our members to always consider electrical safety as Job One whenever they use it. We've compiled this Safety Section to help educate members on some of the best practices for electrical safety. From correctly hooking up a generator during an outage to keeping electrical safety in mind at home, at school or even at the lake, take some time to familiarize yourself with these tabs.
STAY TRUE TO ELECTRICAL SAFETY FACTS
---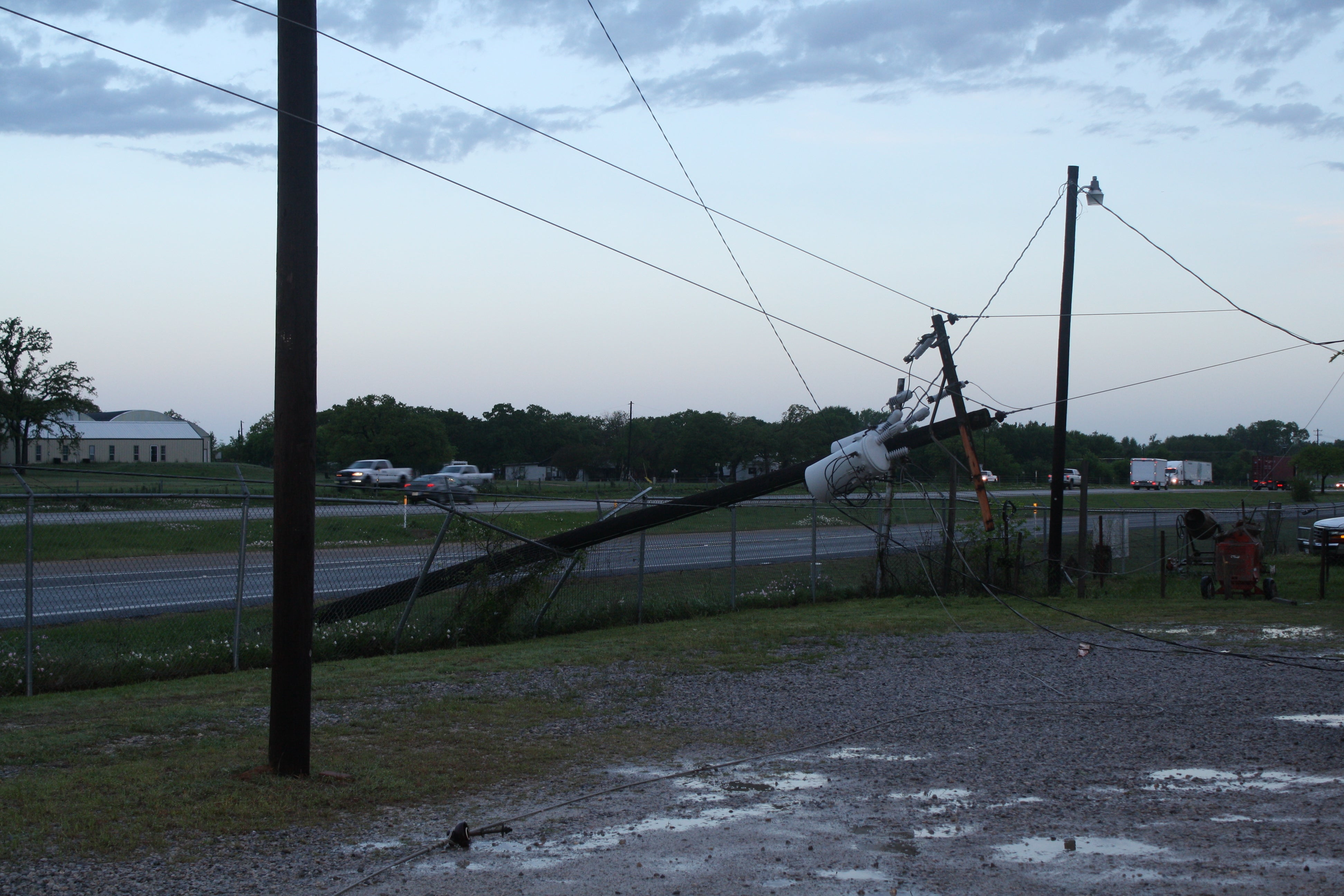 Myths abound, and many people have misconceptions about electricity due to incorrect "conventional wisdom." Below are just a few of the common false information people consider true, and that can lead to disaster. If you have ANY questions about electricity, call us. We're here to help YOU, our members.
Some common misconceptions are:
FALSE—Downed power lines arc, pop, smoke and/or move if they are energized.
TRUE—Power lines don't always automatically shut off once they're on the ground, nor do they always flash, pop, smoke or move. Unless the line has been properly discharged by a utility crew, there is no way to tell by sight if a line might have potentially deadly current running through it. PLEASE STAY AWAY FROM ALL DOWNED POWER LINES. CALL US IF YOU FIND DOWNED LINES.
FALSE—Household electrical current cannot kill you.
TRUE—Household current can and does kill. According to research published by the National Institutes of Health, about 1,000 people die each year from electrocution, and about 30,000 experience non-fatal electrical shock accidents. Most electrocutions occur in the home.
FALSE—Power lines are insulated.
TRUE—The majority of all power lines, including United's, aren't insulated. Coatings on some lines may only be weatherproofing that does not offer protection from electricity flowing through the lines.
FALSE—Digging less than a foot in the yard isn't deep enough to damage wires or pipes below.
TRUE—Especially in North Texas' shifting clay soils, no one can be absolutely sure where lines and pipes are buried without calling 811 and having a professional locate utilities. Even planting or landscaping can turn deadly for those who make accidental contact with buried power lines. Calling 811 about three days before digging projects commence can save a lot of time, expense and injury. It can even save a life.
OUT ON THE LAKE? REMEMBER, WATER AND ELECTRICITY NEVER MIX
---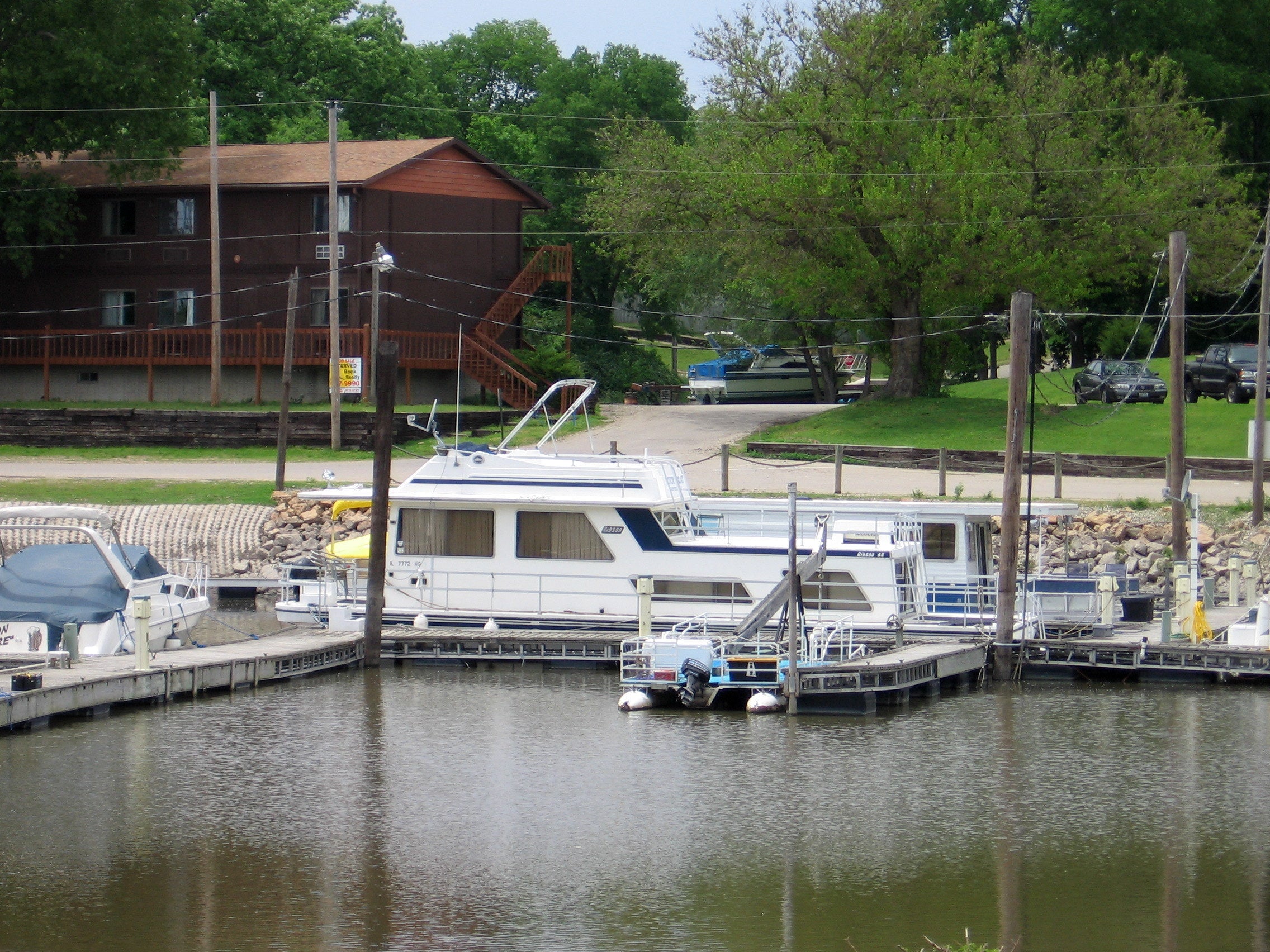 Water and electricity never mix. That's why it's always important to consider electrical safety when boating, hanging out on the dock, or even relaxing around the pool. Wet environments are particularly dangerous when it comes to electricity.
Boaters should ensure they have all legally required safety items on board,—including throwable floatation devices and life vests, fire extinguishers and properly working running lights. Safety doesn't end on board, however.
Boaters with sailing masts should always consider the height of their boat's masts and keep well away from any lines that they may encounter that go over the water. Never get near these lines, especially on windy days when a gust of wind may take away control of the boat and blow it into overhanging lines.
Inspect docks for safety by ensuring all electrical connections are properly installed and maintained. Those who rent docks should notify dock owners of any safety violations so that they are fixed immediately. Also make sure that the dock area is safe. This means making sure electrical connections are properly installed and safely maintained. If dock owners refuse to make these repairs or do substandard repairs, find another dock.
Dockside electrical systems should be installed by professional electricians guided by National Electric Code and should have these systems inspected regularly to avoid tragedy. Regulations vary by location. However, the Centers for Disease Control and Prevention (CDC) states that electricity-related drowning can be prevented by regularly inspecting for ground-fault failure and by strictly enforcing the National Electric Code through frequent inspections of pools and docks.
Swimming in and around docks can pose other problems for those with poorly maintained electrical equipment—electrical shock drowning. As a result, people should avoid swimming near docks with electrical equipment or boats plugged into shore power.
Those who get into the water and feel electric current should shout to let others know about the problem, attempt to stay upright, tuck their legs up to make their bodies smaller and swim away from anything that might be electrically energized. Do not swim toward boat or dock ladders to try to get out of the water.
Those on the dock when a swimmer feels electrical current should never jump into the water. Instead, throw them a life ring, turn the power off at the meter base and/or unplug shore power cords. Eliminate all electrical sources as quickly as possible and call for help.
Boat and dock owners should always make sure they have proper safety equipment that complies with applicable standards and codes and is checked out at least once a year.
ELECTRICAL SAFETY STARTS AT HOME
---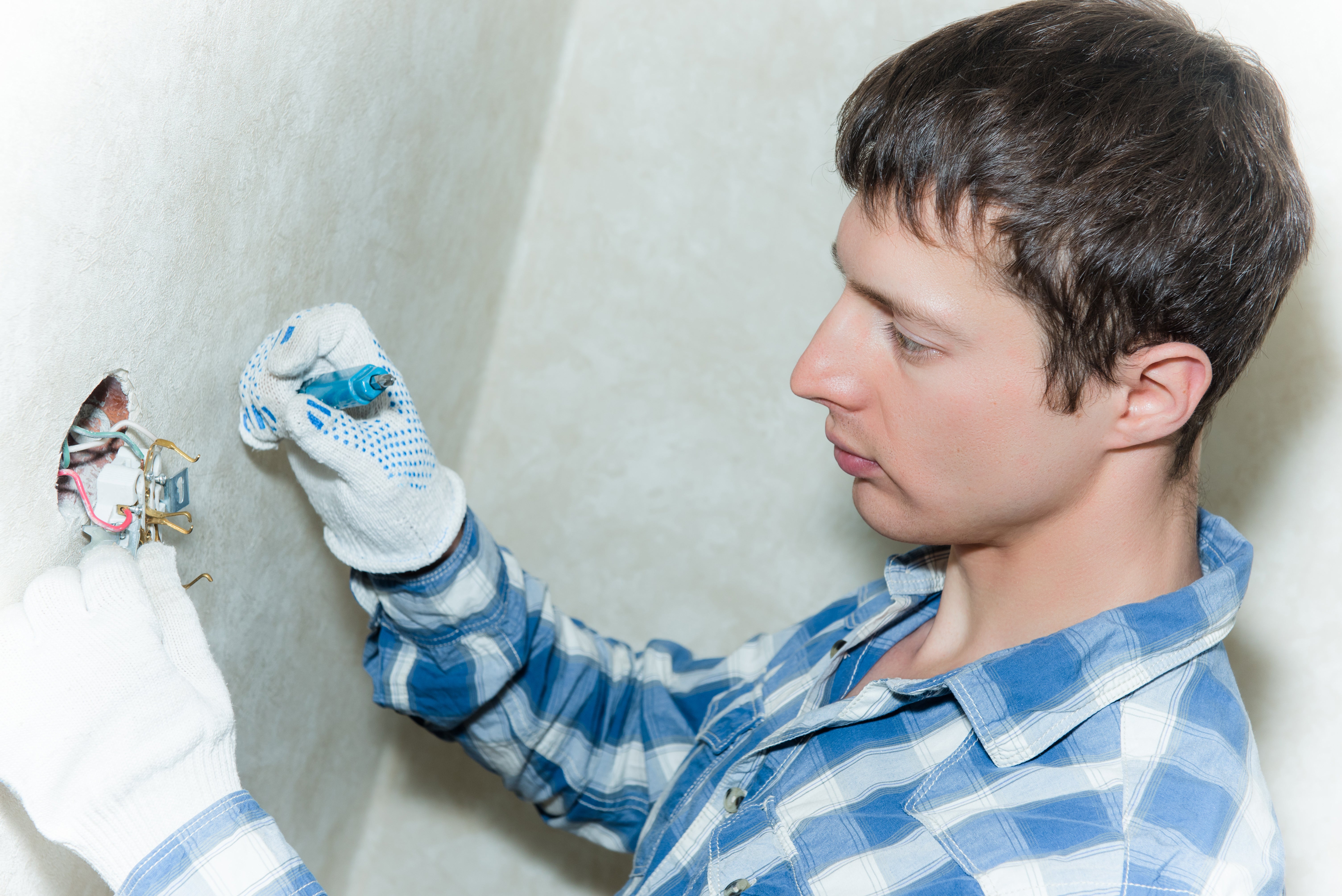 According to a recent estimate, approximately three people die each day from electrical-related incidents. Many of those occur in the home and are related to problems at the outlets, power cords and extension cords. To help reduce those numbers, United Cooperative Services encourages members to plug Into electrical safety.
The key to preventing potentially fatal, destructive and traumatic electrical fires, shock injuries and electrocution is awareness.
The following are a few safety tips suggested by United and the Electrical Safety Foundation International:
Outlets
Have a qualified, licensed electrician inspect your outlets and electrical system.
Plugs should fit fully and securely into outlets.
Make sure there are safety covers on all unused outlets to protect children.
Check hardware stores or electrical equipment dealers for more options on safety outlets.
If an outlet or switch wall plate is hot or discolored by heat, shut off the circuit and have it professionally checked.
Have additional outlets installed where you need them instead of relying on extension cords and power strips.
Power Cords and Extension Cords
Check that all electrical items, including extension cords, are certified by a nationally recognized independent testing lab.
Extension cords should only be used on a temporary basis; unplug and safely store them after every use.
Do not place power cords and extension cords in high traffic areas or under carpets, rugs or furniture and never nail or staple them to the wall or baseboard.
Never remove the ground pin (the third prong) to make a three-prong plug fit a two-prong outlet.
Make sure extension cords are properly rated for their intended use, indoor and outdoor, and meet or exceed the power needs of the appliance or tool being used.
All electrical items and extension cords should be kept in good condition. If damage is discovered, take the item to an authorized repair center or cut the cord and dispose of it safely.
GFCIs and AFCIs
Make sure your home includes ground fault circuit interrupters (GFCIs), which prevent accidental electrocution by shutting off the circuit if they sense a "leak" or current off the circuit, and arc fault circuit interrupters (AFCIs), which help prevent fires by shutting off the circuit if they sense arcing where electricity has to jump a gap.
Consider installing GFCIs and AFCIs on all circuits except those serving major appliances, which may cause nuisance tripping.
Test your GFCIs monthly and after every major electrical storm.
More on Safety
More safety information from the Electrical Safety Foundation International (ESFI), which is North America's only non-profit organization dedicated exclusively to promoting electrical safety in the home, school and workplace. The ESFI mission is to reduce electrically related deaths and injuries through vigilant public education keeping electrical safety top of mind and to give the general public, school children and the workforce tips and tools to use to prevent deadly and destructive electrical accidents.
DON'T FORGET TO PACK ELECTRICAL SAFETY ON THE WAY TO COLLEGE
---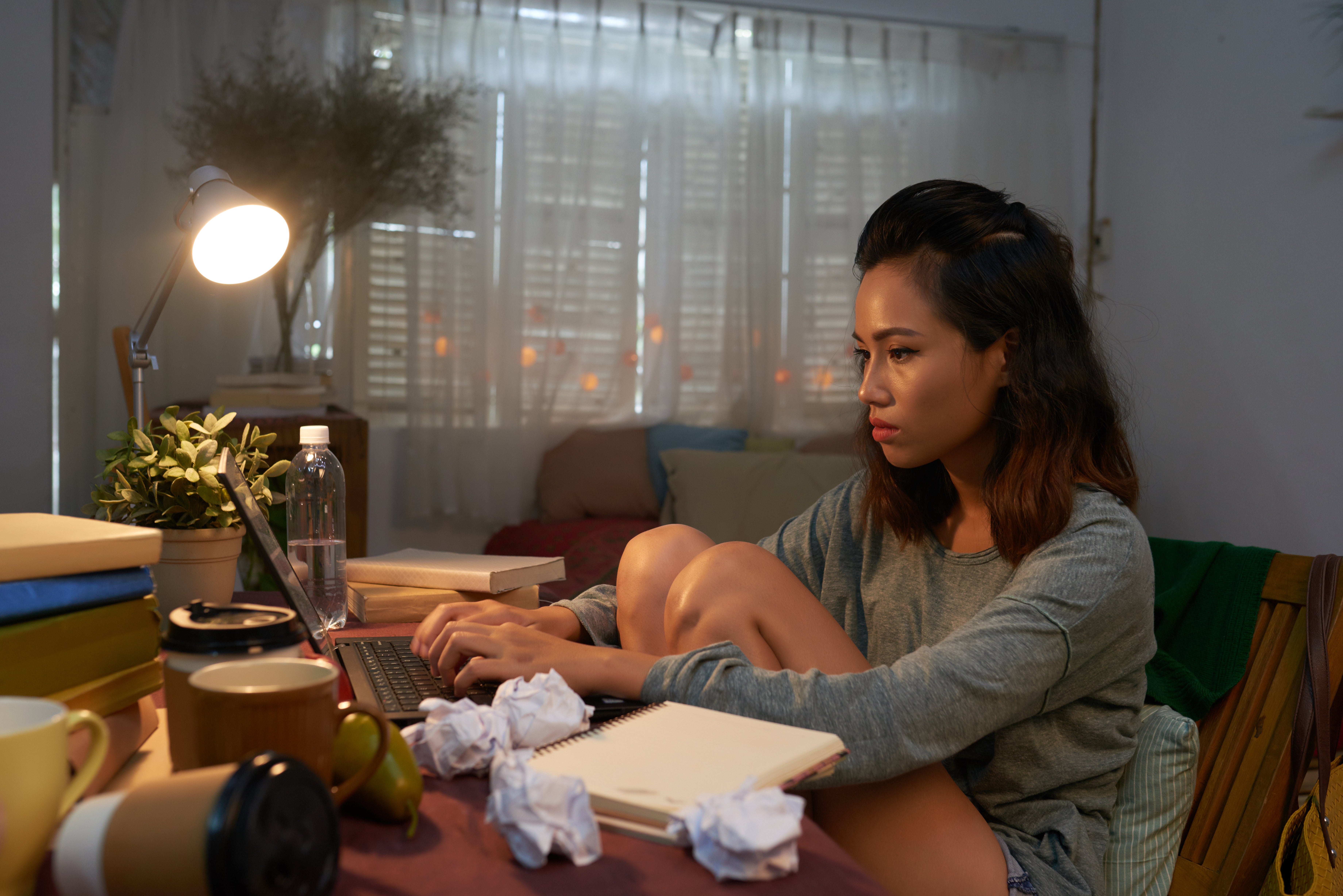 Electrical safety is just as important in the dorm room as it is in the home. Learning to live alone can be exciting, and safety is a big part of making that prospect successful.
College attendees often try to bring hot plates, microwaves and coffee makers. Sometimes, college campuses may ban these items in the dorm room. Fires in dorms are serious, as often many people are living together in close proximity. Make sure to find out what appliances are allowed before packing the car.
Here are a few tips for future students to reduce the risk and prevent electrical fires while they stay on campus.
Buy only electrical products that are tested for safety and feature safety labels from UL, CSA or MET.
Don't overload extension cords, power strips or electrical outlets.
Power strips with an over-current protector are useful, as they shut off power automatically when too much current is being drawn.
Avoid nailing up electrical cords to surfaces or running cords across traffic paths or under rugs where they could be damaged from foot-traffic.
Don't overload light fixtures with lightbulbs that have too much wattage. If the lamp doesn't specify wattage, use 60-watt bulbs or lower. Or save energy with CFLs or LED bulbs.
Do not place electrical appliances and cords near beds, curtains, papers or flammable materials.
Outlets around sinks should always feature ground-fault circuit interrupters (GFCIs) If they don't, discuss this with housing staff or landlords.
Unplug small appliances and all electronics when not in use or when away for breaks and extended periods.
Never disable a smoke detector or fire alarm. Also, never ignore fire alarms. Always exit the residence hall calmly and quickly through the practiced procedure and immediately exit the building when an alarm sounds.
PORTABLE GENERATOR SAFETY
---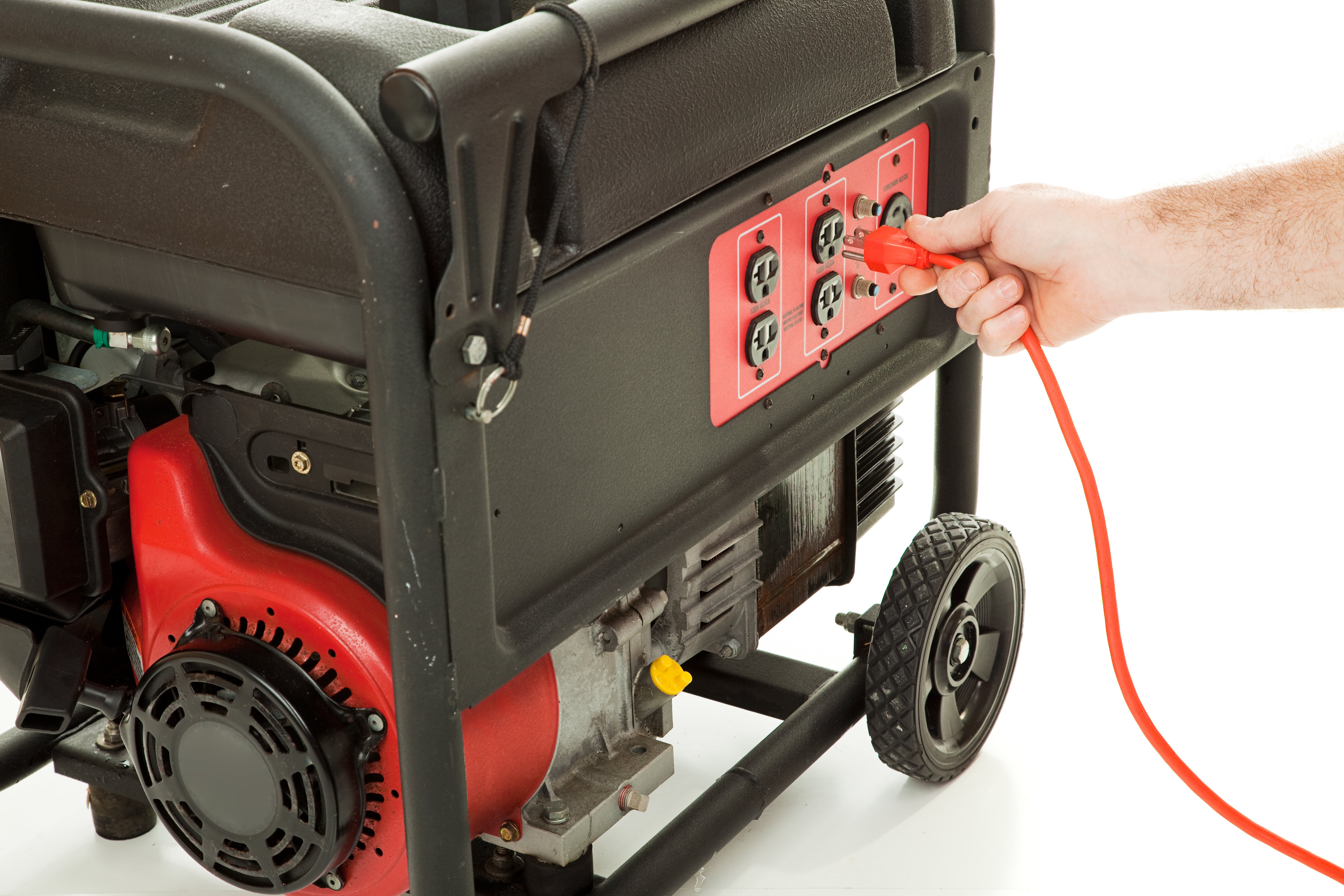 Portable electric generators can provide power during electrical outages. If improperly installed or operated, they also can become extremely hazardous or even deadly. We urge members to put safety first when using portable electric generators.
These precautions can help keep you and your family safe from the following:
Electrocution
Carbon Monoxide Poisoning
Fires
Use Your Portable Generator Safely
Do not connect generators directly to household wiring without an appropriate transfer switch installed. Power from generators connected directly to household wiring can backfeed along power lines and electrocute anyone coming in contact with them, including lineworkers making repairs.
Other tips include:
Make sure your generator is properly grounded.
Keep the generator dry.
Make sure extension cords used with generators are rated for the load, are free of cuts, worn insulation, and have three-pronged plugs.
Do not overload the generator. A portable generator should be used only when necessary, and only to power essential equipment or appliances.
Never operate the generator in enclosed or partially enclosed spaces. Use carbon monoxide detectors in nearby enclosed spaces to monitor levels. Generators can produce high levels of carbon monoxide very quickly, which can be deadly.
Use a ground fault circuit interrupter (GFCI) to help prevent electrocutions and electric shock injuries.
Turn off all appliances powered by the generator before shutting down the generator.
Keep children away from portable generators at all times.
Make sure fuel for the generators is stored safely, away from living areas, in properly labeled containers, and away from fuel-burning appliances. Before re-fueling, always turn the generator off and let it cool down.
Never plug generators into the home's electrical system. This can cause harm or even death to the utility worker who has come to fix the outage.
Electricity is a powerful tool. It can always be a lethal hazard. Better safety standards reduced electrical hazards that could cause deaths, injuries and property damage. Good safety habits are still the best prevention against electrical hazards.
ANY DIGGING SHOULD ALWAYS START WITH A CALL TO 811
---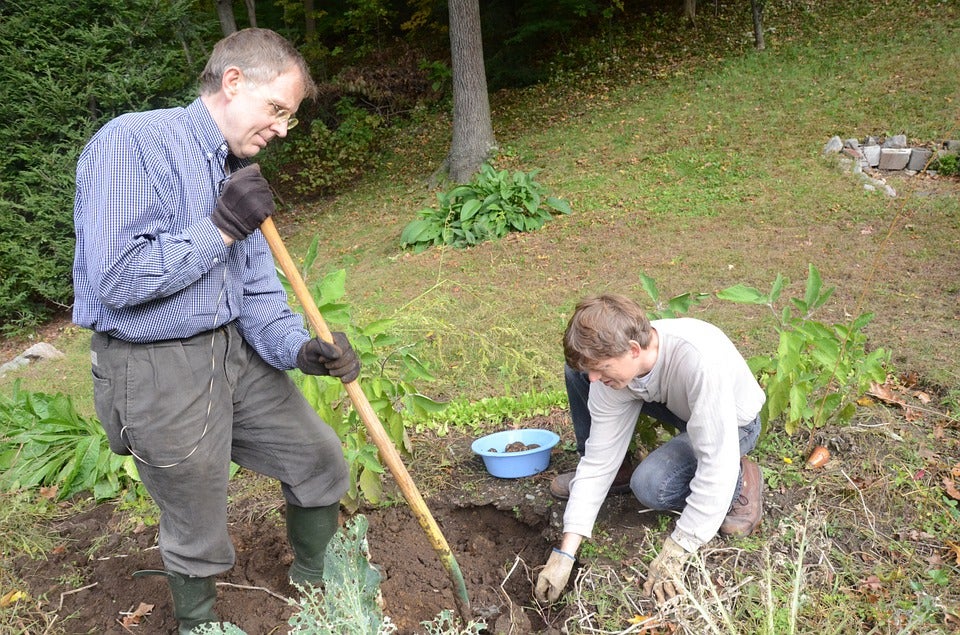 Homeowners may find themselves wanting to plant new trees and shrubs, build a fence or even add an ornamental pond, and those chores require digging. Before shoveling begins, however, always call 811 before digging in the dirt. It could prevent major expense, serious injury or even death.
The 811 number is a national line that was created to help prevent people from coming into contact with underground utility lines during digging projects. A professional will go to the digging location free of charge to mark the areas with buried public utility lines.
It takes a few business days for a professional to come mark your utilities with flags or spray-paint. So make sure to call in advance. If you are in a rush to complete a project, a few days might seem like a long wait. However, a small waiting period can spare you an injury that could take years of recovery. Even digging professionals can run into trouble with buried power lines.
Even if utilities were previously located by an 811 technician, i call before every digging project. Underground utilities can shift, and it is important to be certain of where they are before ever putting a shovel in the ground.
Homeowners who accidentally come in contact with an underground utility should never bury the problem. Evacuate the area for safety and then notify the utility provider. Do not  try attempt to fix the problem.
For more information about 811 and electrical safety, visit call811.com

DON'T WAIT UNTIL IT'S TOO LATE TO PREPARE FOR A CRISIS
---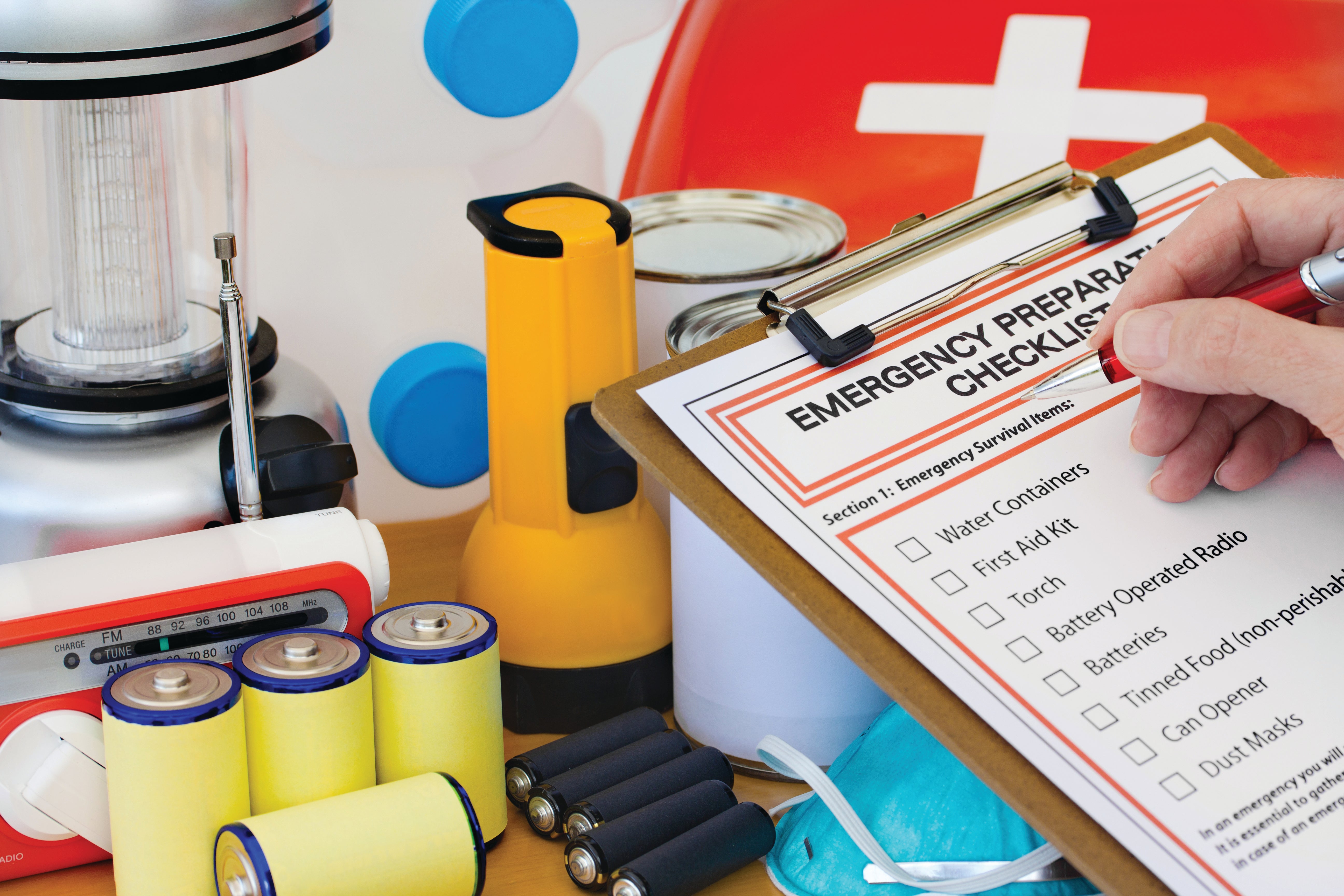 A crisis can occur at any time without much warning, as the ice storms, tornadoes and wildfires in United's service territory have proven again and again.
While United's employees will do everything they can to prevent outages and restore power to our members as quickly as safely possible, members should do their part to prepare for such an eventuality. While no one can control the weather, members can control how they prepare for possible outages prior to their occurrence, which, when they do occur, can relieve anxiety and even save lives.
The most important point to remember when experiencing a power outage is to immediately report the problem to United. Also, always stay away from downed power lines and do not attempt to remove debris tangled in power lines.
Before an outage occurs, make sure to have an emergency plan prepared and essential supplies on hand to weather the storm. A disaster supply kit provides the necessities when confined to your home without power for an extended time. A preparedness page on Ready.gov suggests that everyone should prepare to have enough food, water and supplies for each person in a household to last for at least 72 hours.
Create a Disaster Supply Kit
Battery-operated or hand-crank radio
Cell phones with battery back-ups
Flashlights
Whistle
Fire extinguisher
Duct tape, plastic sheeting and dust masks
Prescription medications
Several gallons of water (at least one gallon per person per day)
Three-day supply of non-perishable, ready-to-eat food (canned fruits, vegetables and meats, dry cereal, energy snacks, prepared soups, etc.)
Manual can opener
A fully-stocked first aid kit (including pain relievers and essential prescription drugs)
Tools (nails, screws, pliers, screwdriver, hammer, etc.)
Trash bags and plastic containers
Disinfectant soap
Personal hygiene items
Toilet paper, baby wipes and paper towels
Blankets
Important family documents (including insurance policies and financial and government-issued documents)
Inventory list of household items
Blankets or sleeping bags
Other Ideas for Disaster Readiness
Over-the-counter medications
Glasses, and/or contact lens and lens solution
Pet food and water for pets
Cash/travelers checks
Change of clothing appropriate for climate conditions and sturdy shoes
Household chlorine bleach and medicine dropper to disinfect water
Matches in a waterproof container
Paper cups, plates and plastic utensils
Paper and pencil/pen
Gas-powered generator
Before the Storm Hits
Be prepared for the possibility of a prolonged outage due to power line and electric equipment damage.
Fill spare containers, sinks and bathtubs with water for washing if water outages may occur.
During an outage, switch off lights and appliances to prevent overloading circuits and damaging appliances when power is restored.
Leave one lamp or switch on as a signal for when your power returns.
Be sure to tune into your local weather station if you suspect severe weather is brewing.
Understand the National Weather Service warning classification system. A tornado or severe storm watch means that conditions are favorable for those weather conditions forming. A warning means that dangerous weather conditions are developing and imminent.
Consider having ground-fault circuit interrupters (GFCIs) professionally installed or purchasing a portable GFCI. GFCIs can cut off power if there is a problem and are recommended for outdoor outlets and areas of the home that are prone to water exposure such as basements, bathrooms, kitchens and laundry rooms.
Lightning can travel up to 10 miles away from a storm, so seek shelter as soon as you hear thunder.

KIDS: KEEP AN EYE OUT FOR ELECTRICAL SAFETY
---
Watch this video on electrical safety, then look around your home and point out possible electrical safety hazards to mom and dad!
Napo in... Shocking situations