A DIFFERENT WAY TO RIGHT-OF-WAY
---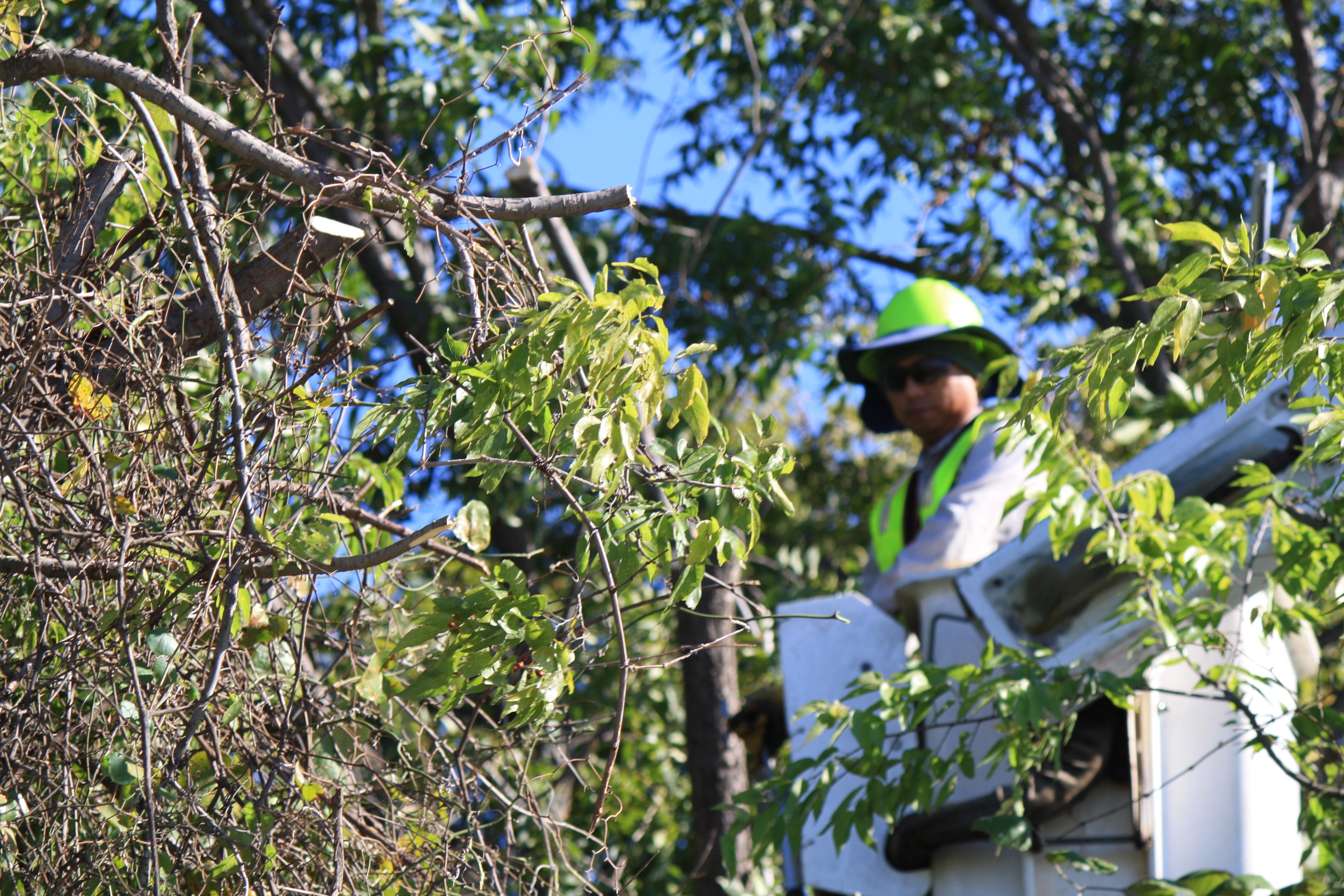 While trees add beauty, help our environment and provide shade to our properties, they may create many challenges for United to deliver reliable electricity service to its members.
Trees are one of the major causes of power outages in areas with overhead utility lines. When trees contact energized lines, they can create power outages or dangerous situations for anyone in close proximity.
Well-maintained rights of way allow easier access for United employees and equipment during outages, allowing for safer and quicker service restoration. People working or playing near trees close to power lines can suffer severe injury or death if they contact energized lines and infrastructure.
Integrated Vegetation Management
United has started a strategic integrated vegetation management (IVM) program to improve safety and reliability. This program is a data-driven, progressive system to plan and complete work as efficiently and cost-effectively as possible. United's IVM program includes follow-up auditing to ensure the desired results are achieved and includes a commitment to social responsibility. IVM involves the use of various types of treatment including the removing, pruning, and mowing of vegetation and the treatment of vegetation with focused herbicide application precision.
United contracts with certified arborists and professional foresters to oversee our vegetation management program.
For most United rights of way, routine vegetation management activities are completed on a year-round schedule of approximately every 4-6 years.
Questions or concerns? Call your local United office.      Contact Us
The IVM Process
Trimming Guidelines The certified arborists have an overriding goal of keeping trees healthy while directing growth away from power lines. This ongoing effort is on a 4-6 year basis.
Communications Process We will make every attempt to keep you informed throughout the process and before any tree work begins.
Tree Removals Trees growing directly under or close to power lines can be difficult to trim. In some cases, it is best to remove the tree and plant a replacement.
Planting Guidelines Pick the right tree for the right place, and avoid trimming in the future.
Associations As environmental stewards, United is a member of the Arbor Day Foundation.