BALANCING TREES, MEMBERS AND ELECTRIC RELIABILITY
---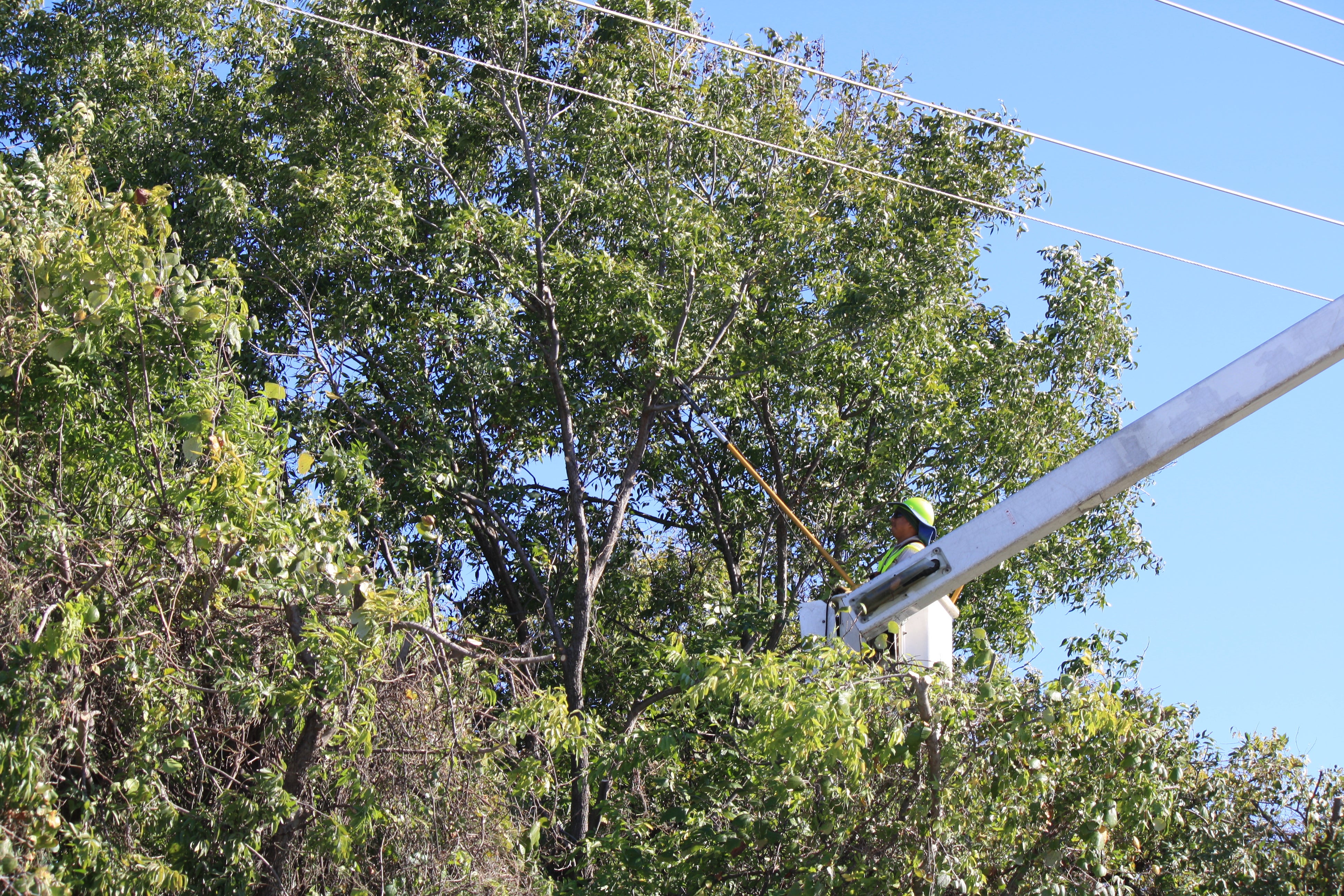 Our goal is to keep trees healthy while making sure they do not interfere with United's electric infrastructure. The amount of tree trimming depends on several factors:
Tree species
Voltage of surrounding power lines
Proximity of tree branches to power lines
United follows a pruning method developed by the International Society of Arboriculture (ISA). This type of pruning keeps the overall structure of the tree strong and more resistant to high winds and heavy ice. At the same time, it directs growth away from power lines. 
United does not "top" or "round" trees because this practice is discouraged by the National Arbor Day Foundation.
Overhang Removal - For large trees with branches hanging over power lines, we require at least 15 feet of clearance above lower voltage lines. With higher voltage lines, no overhang is allowed.
"V" Pruning - When utility wires run through a tree, a v-cut is made to allow branches on either side of the wire to grow naturally.
Side Pruning - Interfering side branches are removed from trees adjacent to power lines.
Clearance Requirements
United requires a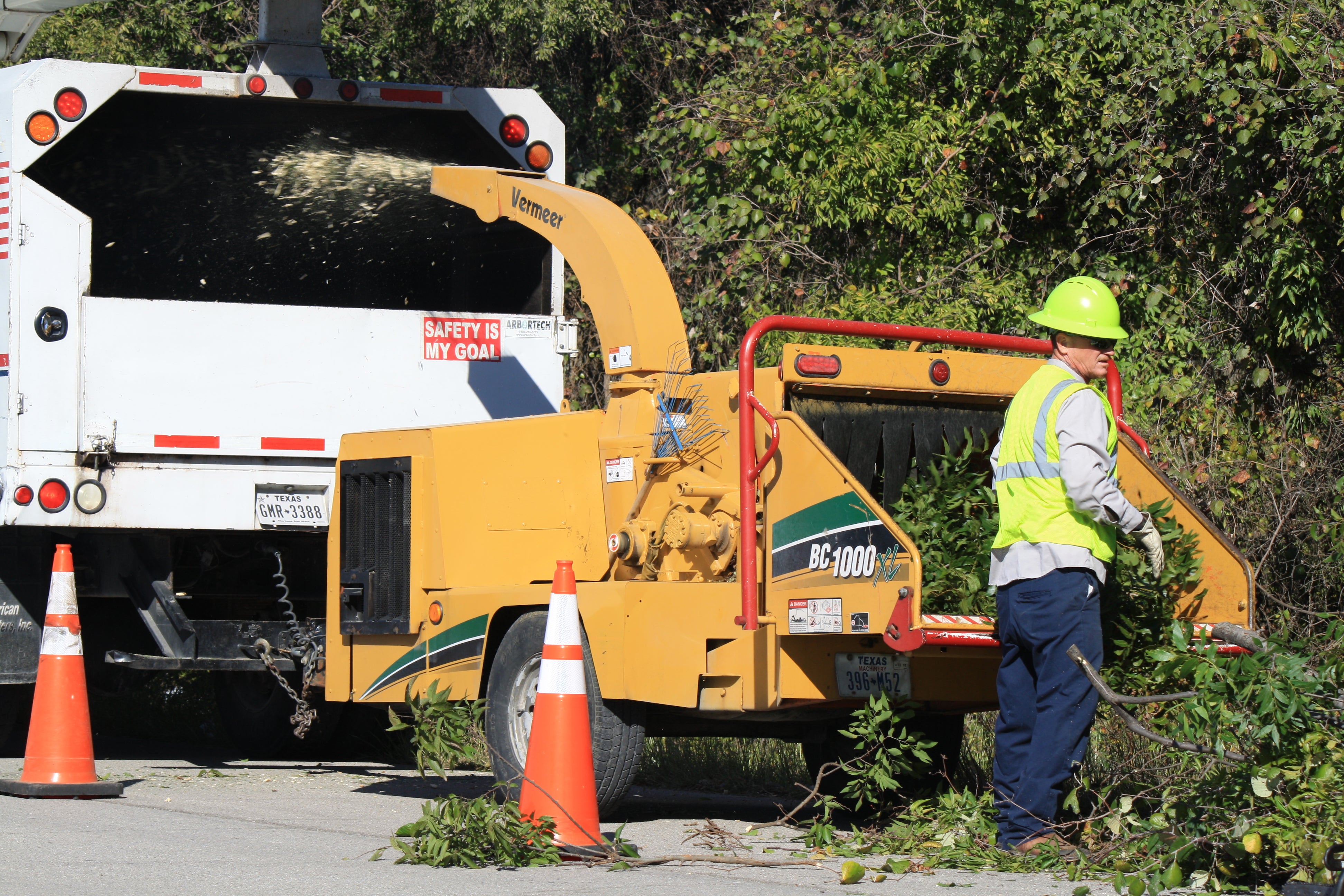 10-foot minimum clearance around poles for trees and shrubs. Power lines at the side and rear of a customer's property that are not accessible from a paved or gravel surface require special clearances of five to 10 feet on each side of the pole.
In unmaintained areas, vegetation within the clearance distance will be removed. It may be necessary to remove vegetation outside of the clearance area, depending on the species and amount of trimming required. Additionally, no vines are allowed to grow on United poles or equipment. For padmount transformers, a six foot minimum clearance is required in front of the transformer door to allow United crews access to the equipment and the ability to make any necessary upgrades or repairs.
Tree Debris Removal
Routine Trimming - During normal trimming projects, our contractors will remove and/or chip the tree limbs and debris from member property.
Emergency Trimming - United does not remove tree debris caused by a storm or emergency situation. Crews may need to cut broken and uprooted trees to make repairs to our lines, but it is the responsibility of the property owner to remove the tree debris.