REPORT YOUR OUTAGE HERE
---
During a loss of electricity, members of United Cooperative Services should call their area office and report the outage and knowing your account number or meter number affected by the outage can expedite the restoration effort: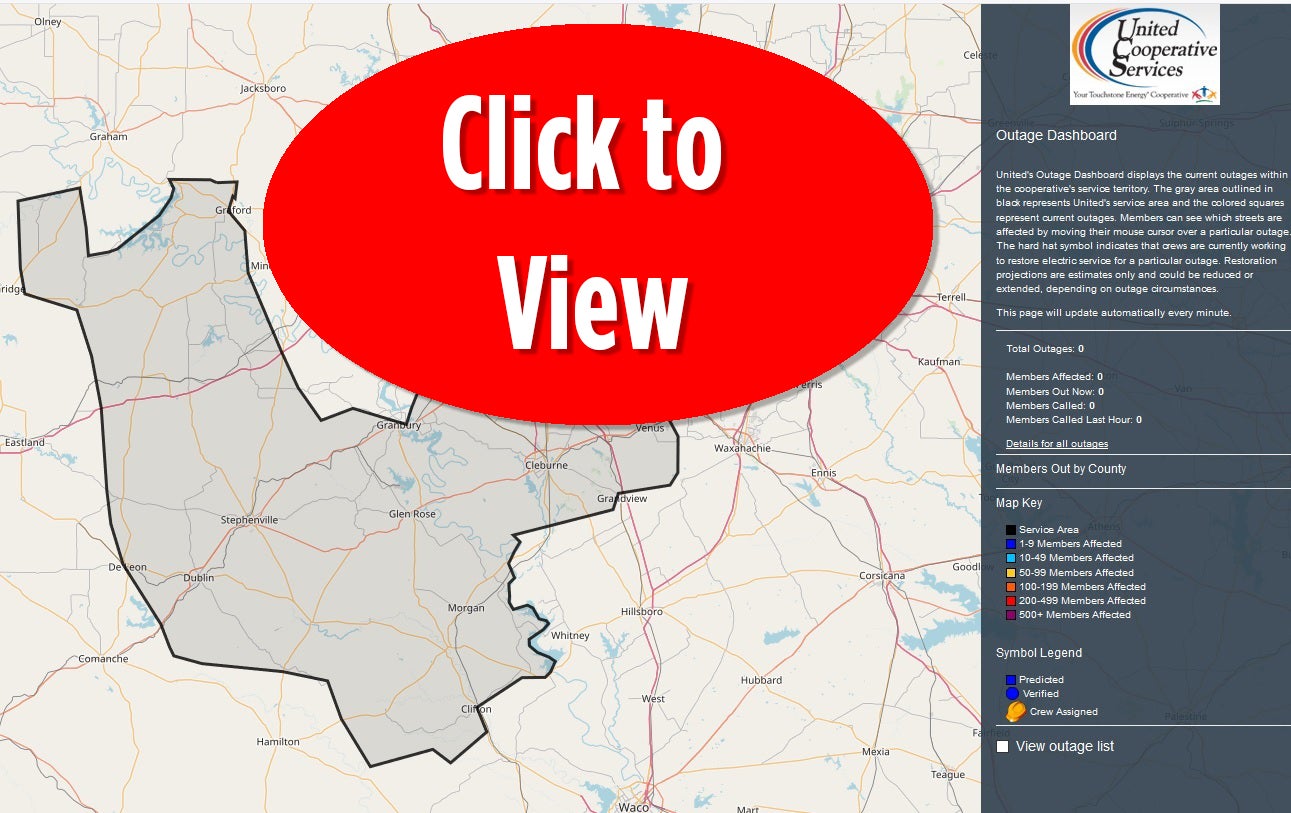 During regular business hours, United member service representatives handle outage calls person-to-person, utilizing advanced computer systems to quickly inform crews about an outage. In the infrequent event of a large, widespread outage or during an outage outside of regular business hours, United uses automated answering technology that works in tandem with the cooperative's outage management software.This automated system works in two basic steps:
(1) Using a caller identification feature, our automated outage management software links the phone number from which the call was placed to a member's specific account information. The linking process allows for immediately bringing up the member's name, home address, account number, list of meters on the account, meter numbers and map location of the potential outage.
(2) If a phone number is not recognized because the member is calling from another location or a cell phone, members are directed to use their account number or meter number. This information is located on your United bill. If unattainable, please leave a detailed message about your outage. If your number was not recognized, please use our automated system to update our records or contact a member service representative during business hours.
TEXT YOUR OUTAGE
---
Members can opt to text their outage information. Outage Texting