A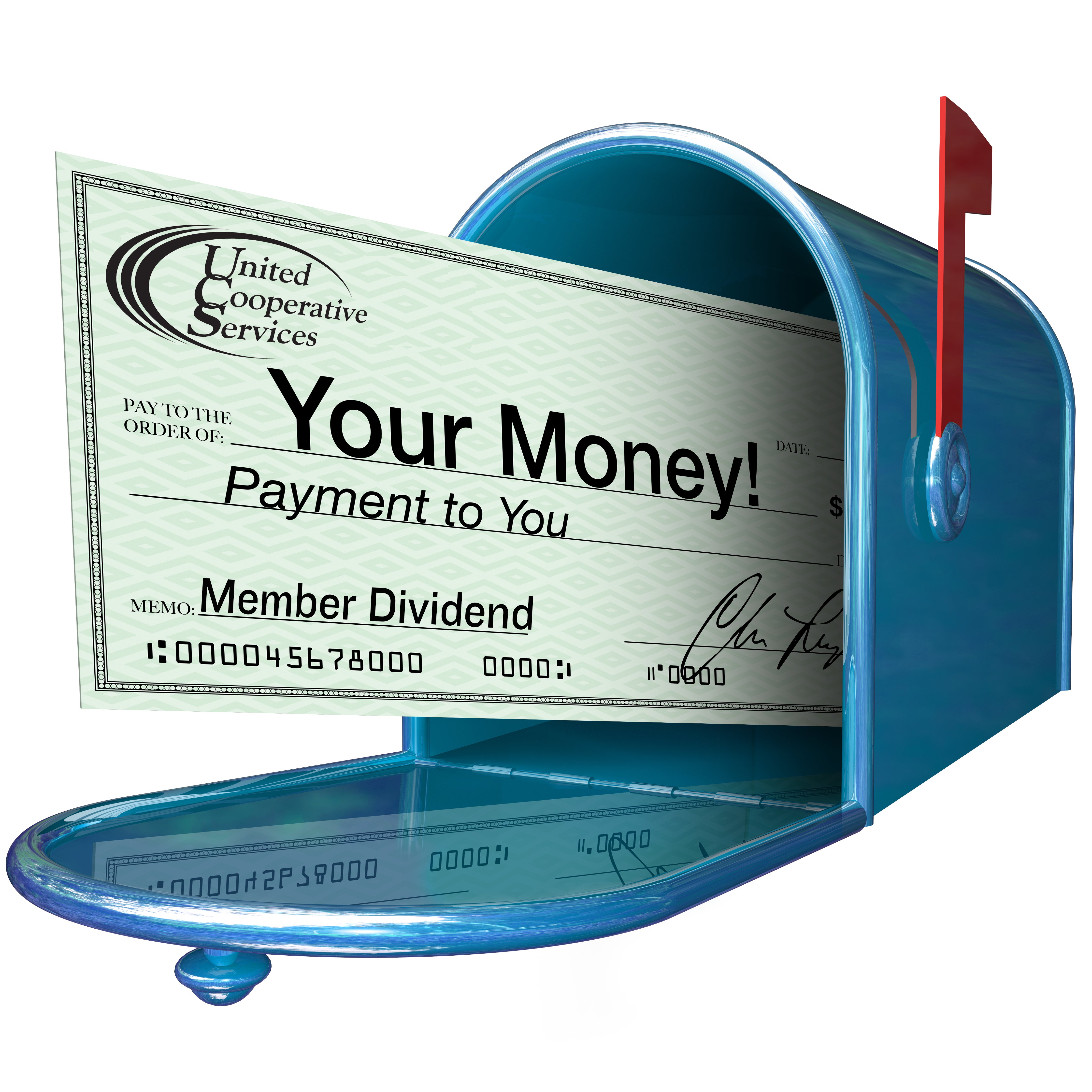 s part of a cooperative, electric bills are not just payments for service, but an investment in a company you own. Members of United Cooperative Services are not only in control of selecting directors to manage the co-op – United customers also share in cooperative margins. After all operating costs have been paid for the fiscal year, members may receive a part of the money left over, which comes in the form of member dividends.
Member dividends accumulate based on the amount of electricity used by each member. Each year, United's board of directors may vote to retire a portion of these dividends, based on the financial stability of the cooperative. (Note: Dividend checks are issued when the credited amount is $20 or greater. Credits up to $19.99 are applied to active accounts.)
Since 2000, United has distributed $72 million in member dividends. These member dividends represent the member-owners' return on equity in United Cooperative Services.
"When members pay their electric bill each month, they're not only paying for the reliable service, but investing in the company in which they partly own," said United CEO Cameron Smallwood. "As a result of that equity stake in the business, United members share in cooperative margins. After paying for all operating costs for the fiscal year, members may receive a part of the money left over, which comes in the form of a member dividend check or credit on their bill if less than $20," he added.
Electric cooperatives presently have only one primary source of equity capital, that which is contributed by the members. Member equity is the essential tool for United to build, maintain and upgrade the facilities necessary in providing reliable, affordable electric service to the cooperative's membership.
"Our board and management apply very conservative business philosophies in leading this organization, which allows for United to provide a valuable and reliable service, but also to show that as a co-op member, you truly are part-owner," said Smallwood. "Member dividends symbolize that ownership stake each of our members holds in this organization and we are proud to be able to continue our long tradition of returning member dividends to the people we serve."
The amount of member dividends retired each year fluctuates; it is determined by the board of directors and based on the equity necessary to maintain financial soundness of the co-op.
Electric utilities are a capital-intensive industry requiring a large investment in plant and equipment. A large amount of cash is necessary to keep up with construction during periods of fast growth, such as that experienced in United's service areas in recent years. Member dividends and borrowed capital allow United to serve a growing number of consumers while implementing the latest technology to provide the best possible service.