UNITED'S RELIABILITY EMPOWERS ENERGY COMPANY TO HARVEST FUEL FROM LANDFILL
---
Driving down the winding dirt roads leading up to Morrow Renewables' Turkey Creek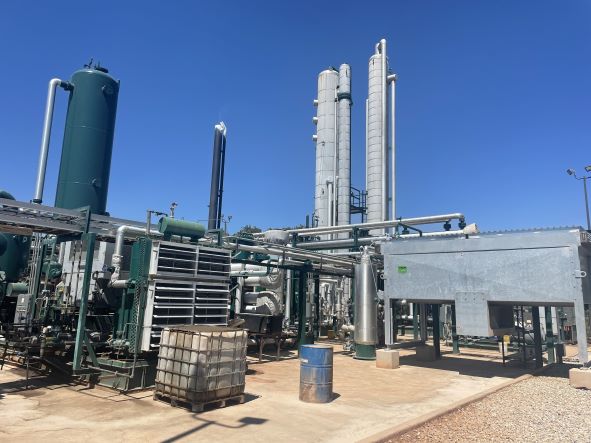 energy plant, visitors pass 133 acres of rolling hills where trash is buried at Turkey Creek landfill. Since 2012 Morrow Renewables has been trapping the methane gas released from the 3,800 tons of landfill brought in daily and turning it into renewable energy. On a mission to better the community, the company's operations limit greenhouse gas emissions and take an environmentally friendly approach to supplying energy. The last contract shipped liquid methane to Germany, where the fuel ran everything from household water heaters to cars.
Founder Luke Morrow has positioned Morrow Renewables at the forefront of energy innovation. United provides reliable energy and quick response times to keep things running smoothly.
Not even the weather, the time of day or the pandemic stops the Turkey Creek plant. The company's innovative methods require 24/7 power to keep the plant functioning, and access to reliable energy is a prerequisite for the type of work they do. The on-site work of 14 employees ensures the plant's systems are running properly. Plant manager Alex Saldana says that their run time has exceeded 99 percent because of the electric reliability they receive from United. The few times they have lost power, even in the middle of the night, Saldana said that United crews began working immediately to fix it.
Saldana said that Morrow Renewables energy plants in other locations have faced electrical reliability issues, which have hindered their operations. When considering the Turkey Creek location, a reliable energy provider such as United gave them confidence to choose their current location and also the confidence to consider further expansion.