DRILL KING TAPS INTO MANUFACTURING SAVINGS ON CO-OP LINES
---
Inside the Drill King manufacturing shop, the sounds of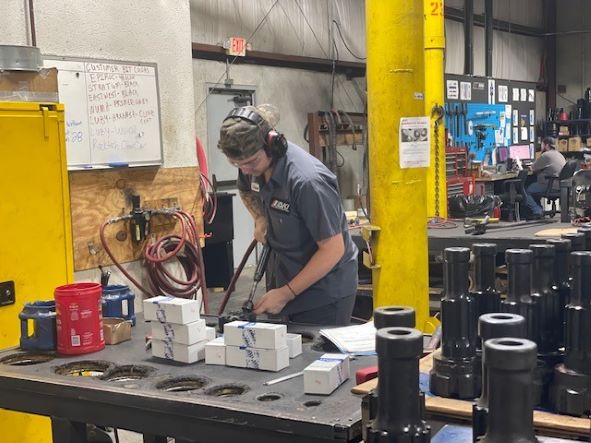 what the employees describe as invigorating, "organized chaos" ring out as a tight-knit group of 55 employees worked tirelessly to reach their goal of distributing at least 1 million products each month.
Drill King grew from a family startup-up into a company of employees who treat each other like family. Moving to their current Mansfield location in 2008, the 60,000-square-foot facility is home to million-dollar machinery used to turn steel bars into custom drill bits, hammers, hole openers and more.
Drill King strives to create a unique atmosphere that brings its employees together and encourages teamwork to overcome obstacles. In February 2022, the company faced multiple challenges that had the potential to keep them from meeting their monthly goal. However, with their team of determined and hardworking individuals, the company was able to set a record of 1.3 million parts shipped out that month.
Drill King's innovators do everything from tedious organization of parts to producing more environmentally friendly water hammers and bit retrieval systems. Within the manufacturing shop, they have quality control, programming, inspection, painting, shipping and receiving sectors. Drill King company demands cost-effective power to keep the business running, which is why United Cooperative Services weighed heavily in the decision to build in the co-op's territory.
Unlike their Mansfield facility, Drill King's previous plant did not have a co-op electricity provider. CFO Amber Gallagher said that the switch absolutely made a difference to the organization's cost. Gallagher said when other energy companies call asking them to switch, all they have to tell them is that their current provider is a co-op, and the conversation quickly ends.
Drill King's commitment to providing quality products at a fair price is supported through United's competitive pricing and member-oriented service.