UNITED HAS ROOFING INNOVATION FIRM F-WAVE COVERED WHEN IT COMES TO BUSINESS
---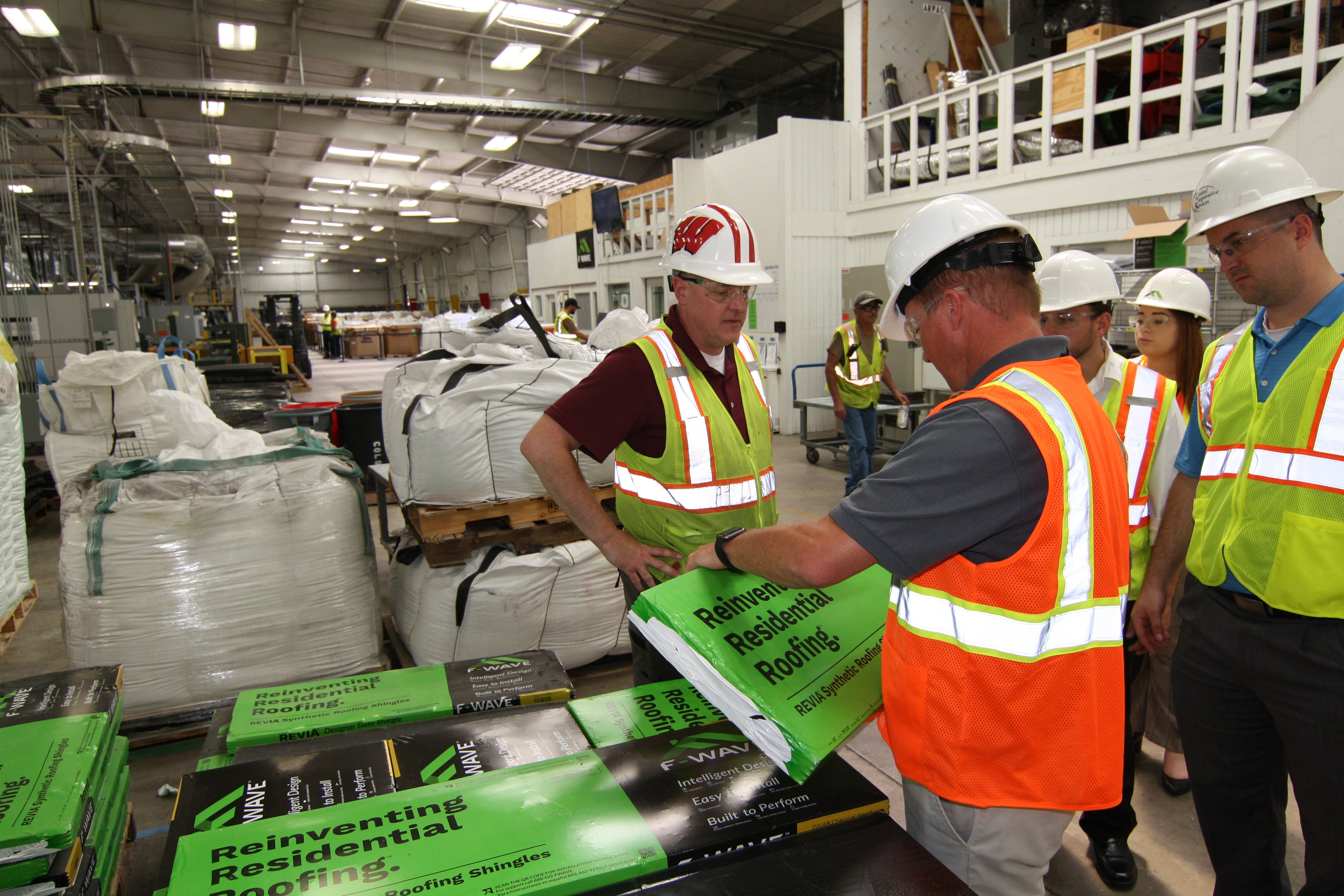 When F-Wave officials said they were looking for new area to set up a manufacturing plant, their final decision came easily based on the abilities of United Cooperative Services to meet their electrical needs as well as the positive business partnership the co-op had formed with the city of Burleson.  
F-Wave is a roofing innovation firm that currently manufactures a patented synthetic non-asphaltic roofing product designed to be granule free with single-piece construction. The company also will soon develop and produce a photovoltaic shingle.
The company's current product combines high-style with a proprietary blend of commercial-grade materials and ZFT™ technology. Revia shingles are durable and built to perform with a class IV impact rating, 130-mph wind rating and Class A fire resistance. The shingles, created for ease of installation, are available in three classic profiles with a colorization process that ensures beautiful curb-appeal and fade-resistance.
Jim Sauter, senior vice president of operations and technical services, said his company is in the market to change the roofing industry, and having affordable and reliable electrical service was and is a must to his product's manufacturing process.
Sauter remembered while looking at available warehouse spaces throughout the Metroplex that he was surprised other electrical providers appeared disinterested in providing F-Wave a speedy turnaround on upgrading the existing facilities to meet the electrical needs of their manufacturing process.
Quote
"United met our timeline and communicated well with us throughout the process. I'm really thankful that we didn't set up on the north side of town. I know it would have delayed us for quite a while. From the main interactions we've had with United from the first meeting to getting the equipment set up and going, you guys were the easiest part of the process. And, the power's always there. So. I would absolutely recommend moving business to this area."

 

Jim Sauter, senior vice president of operations and technical services