Co-op Programs and Actions Aid Members
Stranded by Unforeseen Circumstances by MAURI MONTGOMERY
It  started off as a simple idea. What if cooperative members were asked if they might voluntarily allow their monthly electric bills to be rounded up to the next whole dollar so that extra change could then be used to do good work within the community? The idea took off and that loose change has since added up and helped a great many members and organizations close to home.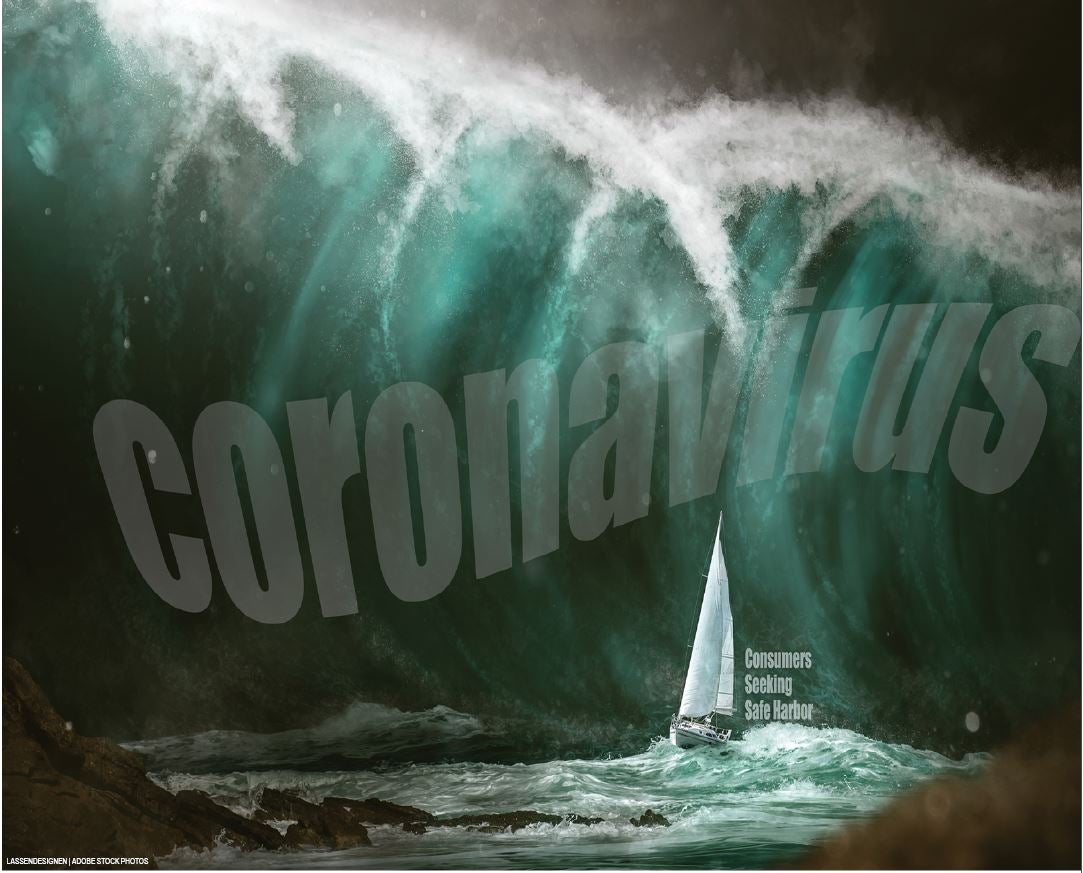 Through thick or thin, in the aftermath of tornadoes, ice storms, fires, extreme cold spells and heat waves, floods and now even under the paralyzing social and economic strains resulting from a global pandemic, the lifeline has remained steadfast for United members who have found themselves tossed adrift in circumstances beyond their control. And it has continued to tether people to hope when personal futures seemed dire and have teetered precariously on one's ability to answer the next immediate obligation or need.
Operation Round Up is a cooperative program that does much more than help pay electric bills when someone has perhaps lost employment for the first time due to a viral pandemic, or when it offsets other personal losses or immediate life experiences that can't be foreseen. The program and its resources restore one's faith that someone out there, whether it is an individual, a community organization or the electric cooperative and its membership, cares enough to extend a helping hand in a time of need.
Long before the nation's unemployed ranks had swelled to nearly 40 million due to the economic crisis stemming from the coronavirus pandemic, calls for help already had begun to be answered by area organizations and agencies who help United administer Operation Round Up funding assistance.
And beyond those resources, additional pandemic assistance was approved in April when United Cooperative Services' Board of Directors unanimously voted to approve measures intended to augment Operation Round Up funding and other ongoing member aid initiatives. While most of the measures were implemented in March, the board officially codified those initiatives at its April meeting. Those measures included the following and were set through September 30, 2020:

• Suspension of disconnect
  for non-pay
• Relaxing deposit
  requirements
• Suspension of late fees
• Offering deferred payment plans
• Providing a partial return of deposits currently held

"We have always worked with our members through various programs to overcome extenuating life circumstances," United CEO Cameron Smallwood said. "We have already been made aware of United members facing financial distress due to the pandemic, and they should know we'll help them work through this difficult and uncertain time. Our standard deposit requirement is approximately two months average billing. Under this plan, we have reduced the deposit to approximately a one-month average billing and will return the remaining amount as credits on our members' May bills," he added.
While United is governed by a member-elected board of directors, Texas' for-profit electric companies and retail electric providers are regulated by the Public Utility Commission of Texas (PUCT), which implemented similar measures several days after United initiated its member-support programs. Both cooperative and for-profit utility consumers who get behind on their bills are responsible for paying for any energy used during this disconnect moratorium. There is, however, one glaring difference. In implementing its measures, the PUCT also allowed a means for those for-profit utilities to recoup expenses and losses tied to the moratorium through a new surcharge added to consumer bills.

"As a member-focused organization, United's members will see no such surcharge on their electric bills," said Smallwood. "We are a cooperative and, as such, we work to provide exceptional service and value to all of the members who utilize our services."
And thanks to the membership's continued generosity and support, Landy Bennett, chief administrative officer at United, said Operation Round Up has donated more than $3.6 million to more than 7,200 families since the program was first implemented at United.
 
Members who participate in the program agree to have their energy bill rounded up to the nearest whole dollar, which amounts to an average of about $6 a year per member.  But when that change is added up collectively among United's membership, it provides more than $100,000 a year to those in need in United's service territory.
"Co-ops were started with members helping members, and this program is a continuance of that original idea to provide specific help for specific needs," Bennett said. "Since United's inception, we've been dedicated to improving the quality of life for our members and the people in our communities. This is accomplished through our mission to provide exceptional service and value, but also through our very active involvement in philanthropic efforts. The program has not only provided grants to encourage and enhance multiple non-profit and service organizations throughout the territory, but it has also given much needed relief for members dealing with catastrophic events."
Know someone who needs help? Click here for the list!