FIND OUT WHAT YOUR COOPERATIVE HAS EXPERIENCED WITH ELECTRIC VEHICLES
---

Cost to Operate
One of the benefits of driving an electric vehicle are that significantly lower fuel costs. The cost of electricity is far less compared to gasoline. Electric prices are also far less volatile. Based on United's rate for electricity, the average annual cost of fuel was only $148.28 a year.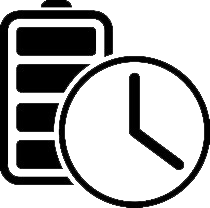 Charging Anxiety
One concern many members may have is how long it takes to charge their car. Charge times largely depends on the type of charger and battery depletion level. The level II ChargePoint charger at our Burleson office has an average active charge time of two hours and 15 minutes.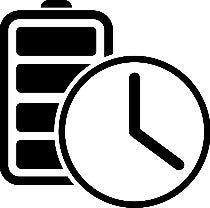 Energy Use
Energy dispersed by the charger is measured in kWh's. One kWh is equivalent to 1,000 watts consumed in an hour. This is also the same metric United uses to measure how much power is delivered to your home. Based on the information provided to us from our ChargePoint charger in Burleson, the average monthly kWh usage is 154.


Environmental Impact
Another benefit to driving an electric vehicle is their positive environmental impact. All-electric vehicles produce no tailpipe emissions. Because of this, we have avoided 2,327 kg of greenhouse gas emissions released in the atmosphere. This is also equivalent to 60 trees planted and letting them grow for 10 years.


Cost of Operation
Electric vehicles are supposed to have far less maintenance compared internal combustion vehicles. EV's have less moving parts, which means less parts to fail and need repair. In addition, EV's do not require engine oil, so no regularly scheduled oil changes. There is also no transmission, spark plugs, or muffler to repair or replace, saving a significant amount of money over the lifespan of the vehicle. The overall cost of ownership for the lifespan of an EV is cheaper compared to traditional fuel vehicles However, there has been some unforeseen maintenance requirements for the two Chevy Volts. For one, there was an issue with the Chevy Volt at our Granbury office. This issue was with the electronics that allows the car owner to get a warning if the battery loses the ability to maintain voltage. The Chevy dealership in Granbury updated the Hybrid Powertrain Control Module which controls this function. The other Chevy Volt had to have some repairs to the battery, but most of the cost was covered by warranty. Since the EV market has not matured in Texas, there is a lack of certified technicians to work on electric vehicles. Due to this, it can take several weeks for your EV to be in the shop due to the lack of EV technicians. This was the case for the Chevy Volt for our Burleson office.


Lessons Learned
United's staff has learned many things about driving electric vehicles. We have gained firsthand experience on the subtle nuances of driving these vehicles. For example, since driving in the wintertime, we have noticed that running the heater seems to drain the battery faster. There are many causes that can cause your battery to drain faster. If you are driving aggressively, or quickly accelerating this can cause your battery to lose its charge faster. Another lesson learned is the concept of public chargers. One aspect that can be intimidating to members considering electric vehicles is range anxiety, or the worry that the battery will lose its charge, and you will be stranded on the highway. We have found that charging an electric vehicle is a lot like charging your cell phone. You charge for a period of time, mostly at home or at work, and the charge is supposed to last you the rest of your day.