Before replacing old windows to improve energy efficiency,
try these lower-cost steps that United recommends first. by RYAN HOERNER
Windows are a fundamental feature in about every building, albeit they are essentially an inefficient hole in the thermal envelope of a home.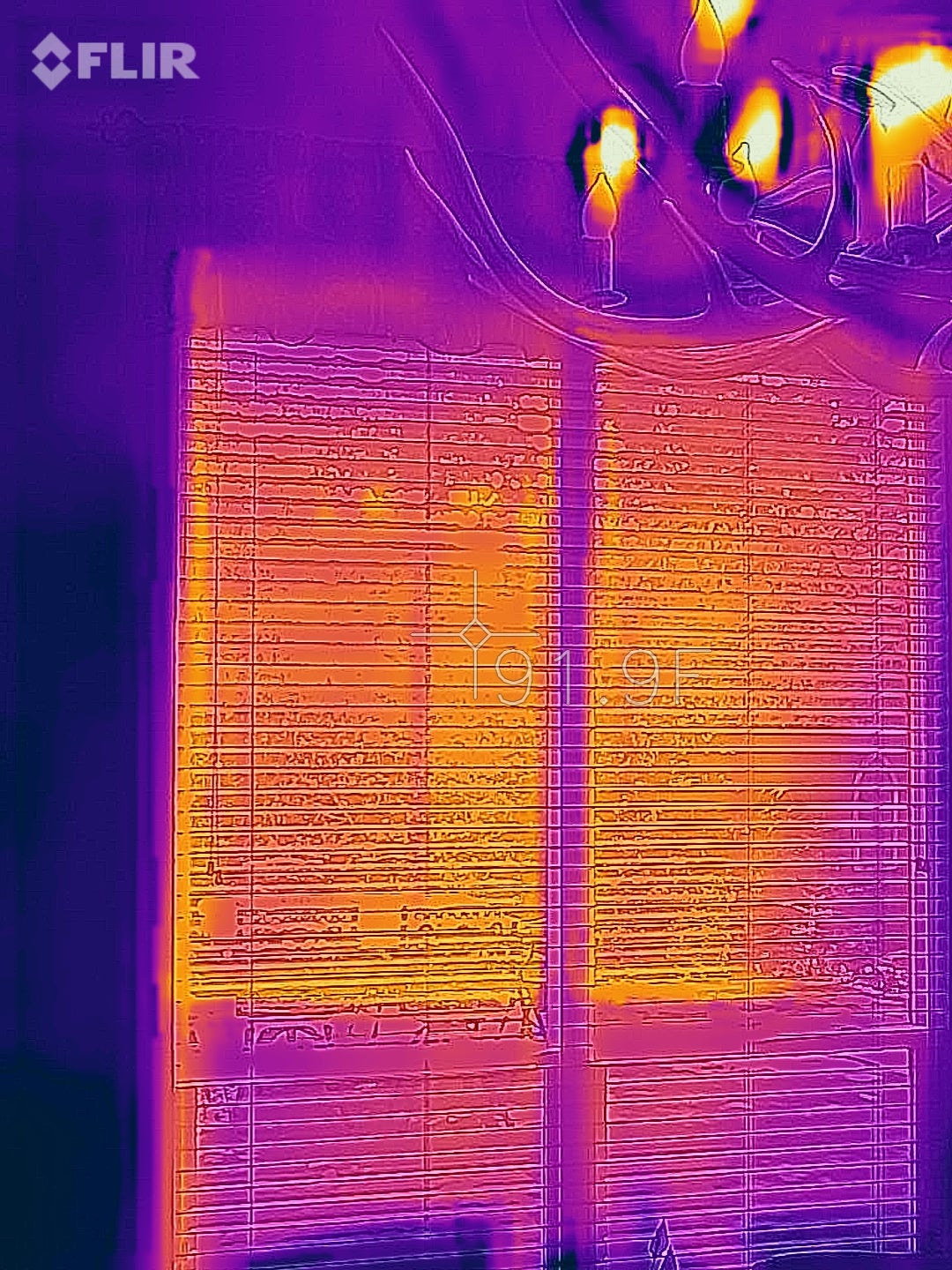 To help conceptualize this fact, R-value is an efficiency measurement that represents the thermal resistance or insulating effectiveness of a particular material. A higher R-value denotes increased insulation by decreasing thermal exchange between a material. A typical residential exterior wall has an R-value of between 13-19, whereas a new double-pane, high-efficiency window has an R-value between 2-4. This vast difference in thermal resistance leads to significant energy loss in a home, no matter the window. According to the U.S. Department of Energy, windows account for approximately 25 to 30 percent of a home's heating and cooling energy needs. For this reason, it's important for members in the market for new windows to understand the different options and features available. While those constructing a new home are forced to furnish new windows, existing homeowners have the option of updating their existing windows for increased efficiency at a fraction of the cost. Selecting the right windows for your home can be an arduous process due to the overwhelming number of options. From varying panes and frame materials to gas fillings and coatings, United is here to squash preconceived notions and save its membership hassle and energy dollars alike.
Framing material is a major consideration when choosing a window as it has a pivotal role in determining the overall efficiency and aesthetic of a window. The most common window framing materials include vinyl, aluminum, fiberglass and wood. Vinyl frames are the most popular choice due to their overall affordability and efficiency. While vinyl is generally regarded as maintenance-free, it may contribute to decreased aesthetics due to its plastic appearance and inability to be painted. Aluminum frames provide excellent strength and durability at the expense of poor thermal resistance. The presence of a thermal break, or strip of insulation, should be confirmed if aluminum framing is chosen. Fiberglass frames offer superior strength and efficiency, but they are not as widely available or affordable compared to others. Lastly, wood frames provide improved aesthetics as well as beneficial insulation, but require high upfront cost and regular maintenance.
Glass panes, also regarded as glazing, are the main construction and another factor to be considered in a window. Generally, single-pane windows are outdated and almost exclusively found in older buildings. Since single-pane windows are unable to effectively reduce thermal exchange, almost all new construction utilizes either double or triple-pane windows. While triple-pane windows provide the utmost efficiency, their increased cost and weight factor into their rarity amongst average consumers. In addition to multiple panes, a low-emissivity (low-E) coating can be applied to one or more glass panes. Low-E glass features a microscopic coating designed to reduce heat and ultraviolet (UV) transmission.
Oftentimes, multiple-paned windows are also filled with an inert and clear gas to gain even more efficiency. Most double-pane windows feature approximately half of an inch space that is typically filled with either argon or krypton gas. These gases have a decreased ability to conduct heat, which translates into increased insulation between the interior and exterior environments. Argon-filled windows are more prevalent due to their lower cost; however, krypton gas is preferred for thinner spaces between panes due to its increased thermal performance. Overall, argon gas-filled, low-E double-pane windows provide the most practicality between efficiency and cost. This has led to these being the most installed new window within United's territory.
Most new windows will have an ENERGY STAR label, certified by the National Fenestration Rating Council (NFRC), that will identify its specific energy performance ratings. The top of this label will include a highlighted map of the U.S. that identifies what climate zone the window should be installed based on performance. The label will also identify the two important performance ratings, U-factor and solar heat gain coefficient (SHGC). U-factor identifies the rate at which a window transmits non-solar heat flow and includes factors such as framing and spacer material. A window with a lower U-factor represents higher efficiency. The SHGC identifies a fraction of solar radiation admitted through the window. A lower SHGC denotes decreased solar heat admittance and provides higher efficiency. For energy efficiency purposes, United's service territory falls within the South-Central climate zone. Based on this, all certified new windows in United's territory must have a U-factor of 0.30 or less and an SHGC of 0.25 or less.
Although replacing older windows will improve energy efficiency, United recommends taking steps to increase the efficiency of existing windows due to the significantly lower costs involved. The first step to improve existing windows is to check for any air leaks. All windows should be sufficiently caulked around the interior frame. Any cracking around the frame can contribute to air leakage and decreased efficiency. Exterior window frames should also be sealed with either silicone or exterior-rated caulk as needed. Additionally, double-hung windows are susceptible to leakage where the frames meet. Foam or rubber weatherstripping can be installed to minimize air leakage in this conjunction. Another improvement to aging windows can be to add storm windows and/or window insulation kits which provide an additional layer between interior and exterior environments. Window insulation kits adhere to the interior side of a window and act as an additional pane of glass. Lastly, solar films or solar screens can be installed on existing windows to reduce the amount of heat absorbed into the home. Solar screens are an effective way to reduce up to 90 percent of the Texas heat penetrating windows. In addition, United offers up to a $50 rebate for newly installed solar screens based on the screens' square footage. This rebate is available on all except north-facing windows and requires a free home energy audit provided by United before installation. A combination of these energy-saving measures can be utilized to make your existing windows as efficient as possible at a fraction of the cost.
While replacing windows can provide a multitude of benefits, including improved aesthetics, sound deadening and home value, the high installation cost and marginal energy efficiency savings lead to a slower return on investment when compared to other energy efficiency investments.
For this reason, United does not offer a rebate for window replacement or installation,  preferring to incentivize shorter returns on investment projects. Make sure to tackle some of the less-expensive improvements before a total replacement for any windows displaying signs of aging. With the summer heat in full swing, United's energy experts are here to answer any energy-related questions that arise.