HVACs seem to give up the ghost when you need them most. Shop
smarter with these tips if the cold air quits in the heat of the moment. by BRYCE CAVAZOS
Equipment failure seems cosmically compelled to happen at the most inopportune times.
This scenario rings especially true for air conditioning equipment. Summer is normally the time when deficiencies from an aging and inefficient HVAC system begin to show the most.
In the heat of the moment when cold air ceases, it may be difficult for members to spend the necessary time researching their replacement options. If consumers find themselves plunked into the market for a new HVAC system this summer, United can shed light on a few key purchasing points.
First and foremost, United recommends getting at least three written estimates from licensed HVAC contractors. Not only is the HVAC system the largest consumer of energy, but it's also one of the most expensive appliances in the average home. With such a costly item, consumers should take time to price-match options and place all the bids on a level playing field—comparing apples to apples.
The best value may not necessarily come from the contractor who offers the lowest price. It is important to understand what is included in each price and consider the cost of operating the system, not just the initial up-front cost.
Conditioning the average home accounts for almost two-thirds of monthly electric usage. It's fair to say that an investment in a more energy efficient (and possibly more expensive at time of purchase) residential climate control offers overall energy savings in the long run.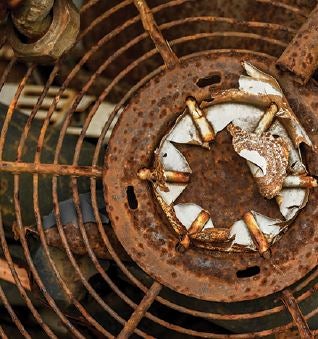 Historically, the efficiency of a cooling system has been expressed as a SEER (Seasonal Energy Efficiency Ratio) rating. This value is determined from a controlled set of testing conditions. The higher the SEER, the less electricity is required for the unit to do its job. Systems with higher SEER ratings, while they cost more initially to install, they operate more efficiently and have lower operating costs. SEER ratings have made it very convenient for consumers to compare one system with another.
Department of Energy recently reconsidered their testing methods, which in turn has resulted in SEER evolving into SEER2 ratings in 2023. SEER2 testing places units under harsher testing conditions to better represent real-life performance. SEER2 testing conditions call for five times the amount of external static pressure to simulate ductwork. Due to the harsher testing conditions, SEER2 ratings are roughly 4.5 percent lower than the original SEER ratings.
"With the introduction of SEER2 ratings, it is important for consumers to compare HVAC systems using the same unit of measurement," said Eric Compton, one of United's energy solutions specialists. "While recently assisting a member interpret a bid for a new HVAC system, I noticed that one system was quoted using SEER and the other two units were quoted using SEER2. The bid did not divulge enough information to evaluate each system on a level playing field."
United recommends requesting an Air-Conditioning, Heating, and Refrigeration Institute (AHRI) Certificate from the HVAC contractor prior to purchasing the unit. This certificate will show the SEER and SEER2 rating for the exact pairing of inside and outside units.
While replacing only the outdoor air-conditioning unit may appear to save money, it may contribute to service problems later. A mismatched system might not deliver the energy efficiency or performance that a homeowner expects. Doing so can negatively alter the SEER and SEER2 ratings, depending on the specific pairing of the inside and outside units, costing energy and energy dollars.
Consumers have many choices when it comes to selecting a central forced-air HVAC system. Those with all-electric homes or propane-fueled heating should consider installing a heat pump system. A heat pump is an all-electric unit that operates more efficiently than conventional straight electric units (electric coils) and propane furnaces.  
Homeowners not only  will notice savings during the summer months by upgrading the efficiency of an air-conditioning unit, but they will also notice savings during the winter months by switching to a heat pump.
While SEER and SEER2 both test how efficiently the unit cools, heat pump efficiency, or the heating efficiency, is expressed by a Heating Seasonal Performance Factor (HSPF). Due to the new testing requirements, there is now a HSPF2. Similar to SEER, higher HSPF denotes greater energy efficiency. In order to compare the bids, the HSPF and the SEER ratings found on the AHRI certificate are excellent resources.
Members are encouraged to ask contractors to perform a detailed load calculation to ensure that a new HVAC system is the right size for their home. This calculation determines the capacity of the equipment needed and the correct distribution of air to each room. An HVAC system that is too small cannot deliver adequate heating or cooling in extreme weather. A system that is too large not only will cost more with initial purchase and operating costs, but also will provide poorer temperature and humidity control. Contractors should design HVAC systems to fit a consumer's home. The size, construction, orientation and location of a house all affect the size of an HVAC system.
Homeowners should also consider making energy improvements to their homes as they perform research for a new HVAC unit. An energy-efficiency upgrade, such as adding insulation to the attic, can significantly lessen the strain placed on the heating and cooling unit.
United also recommends asking contractors to thoroughly inspect ductwork to identify any problems that may arise. Installing a new high-efficiency heat pump while still using old ductwork could affect performance. The ductwork may be leaky, restricted, inadequate and may not be sized for the new system. Ductwork should be properly sealed and insulated, and it should be sized properly.
United continues to offer incentives for members who are making great strides to become more energy efficient.
United's Air-Source Heat Pump Rebates
United currently has an Air-Source Heat Pump Rebate to offset some of the cost. Complete system changeouts are required for retrofit rebates. The inside and outside unit will need to be replaced in order to qualify.
Minimum SEER of 16 SEER/15.3 SEER2—$200

Minimum SEER of 17 SEER/16.2 SEER2—$300

Minimum SEER of 18 SEER/17.2 SEER2—$400

Minimum SEER of 19 SEER/18.1 SEER2—$500
Fuel Conversion Rebate
Replacing a central propane furnace with a new electric heat pump will qualify the member for an additional $100 rebate. Member must change the inside and outside unit to qualify.
Attic Insulation Retrofit Rebate
In order to qualify, the member must have 8 inches or less prior to the installation of new insulation. A free energy audit is also required prior to adding insulation. The energy auditor will pre-qualify the member for the rebate and let them know the dollar amount of incentives to expect once the upgrade is performed.
United Cooperative Services constantly strives to educate members about how to manage energy more efficiently and waste less. United is here to help. For more information about energy efficiency and best practices in energy management, please contact one of United's energy experts and schedule a home energy audit today.