United's membership base continues growing by leaps
and bounds as more people flock to Texas. Dedicated employees,
careful communication and long-range planning have kept engines
at full steam to meet the demand in spite of global supply chain issues. by RACHEL COLMAN
United Cooperative Services' electricity growth expanded with a 3.9 percent increase in connected meters between 2021 and 2022—a trend that remains elevated despite having to overcome global supply chain barriers.
The national median growth rate for electric co-ops has hovered for the past decade around .5 percent to 1 percent, with 2022's growth rate rising slightly to 1.1 percent.
From December 2019 to December 2022, United's meter count grew from approximately 89,000 to more than 100,000 with an average annual increase of 4.13 percent. By crossing the threshold into the 100,000-meter count, United became one of the top 40 largest electric co-ops in the United States to reach this milestone.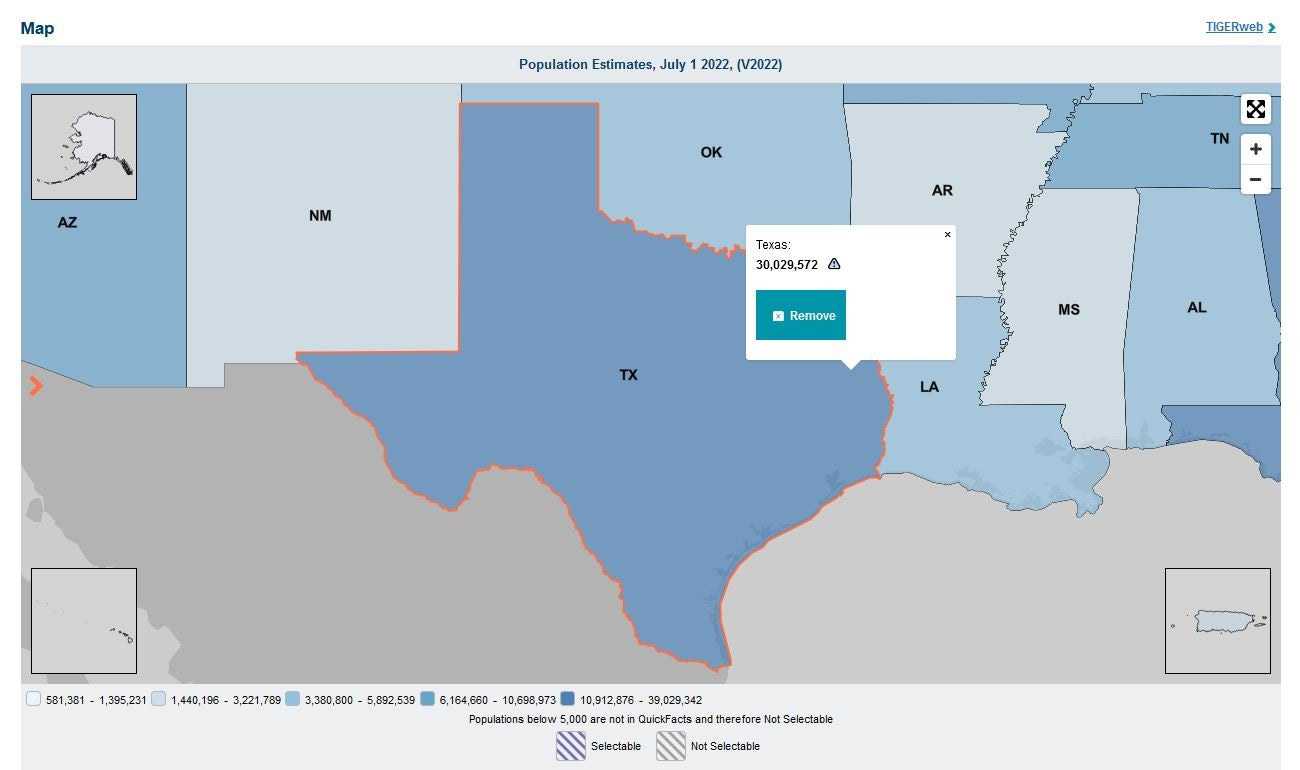 The "Gone to Texas" migration has not ceased, leading to more than 450,000 newly added residents from July 2021 to July 2022 projected by the U.S. Census Bureau. As more than 30 million people now call Texas home, the Dallas-Fort Worth Metroplex inflow of new occupants elevated the population to more than 7 million people in 2022.
Growth for United is currently widespread with a focus on the Godley and Mansfield areas of the cooperative's service territory, according to Jeff Pannell, vice president of business & community development. The DFW Metroplex is building outward towards the suburbs and into United's  service territory, influencing people to move and have access to smaller school districts, efficient travel and opportunities for more space.
"I think moving out of the metroplex is attractive to a lot of people, especially given the last few challenging years that we have all had with the COVID-19 pandemic and the state of the country," Pannell said. "It tends to drive people out of the city and into more rural areas where there are more affordable opportunities."
As the past few years became a catalyst for United's meter and internet subscription growth, supply and demand became more critical—especially when numerous cooperatives felt the pinch of a global supply-chain shortage in 2022. Luckily, United anticipated the shortage towards the end of December 2021 but is still enduring a delay and back-logged hardship in some areas, according to Robert Sherman, senior manager of procurement/facilities.
"United has had so much growth, but a compounding factor in that is the global supply-chain crunch," Sherman said. "It plays a huge role in what United is having to do to support our growth. There were so many disruptions in the supply chain that some products that traditionally take six to eight weeks to receive, are now taking upwards of a year to receive."
To combat the ongoing supply-chain obstacle, United's plan of action is and has been to assess material needs early and purchase well in advance. This plan supported supply demand at the beginning of the shortage and is still working for United today. United's project managers regularly host meetings to discuss upcoming projects whether near-term or long-term to plan a timely advancement of materials.
"When we identified that there were major supply-chain issues, we communicated that internally," Sherman said. "Everyone who was connected to construction production started feeding information into the planning meetings to help mitigate the supply disruptions and long lead times. Once we got our planning mechanisms looking far ahead, it was easier on the purchasing end to support United's growth activity."
Efforts to support United's members even further motivated the launch of the internet services department in 2020. Since the internet construction launch, the internet services subscriber count has grown exponentially, far outpacing United's meter count pace. At present, approximately 16,000 United members are subscribed to the service, a count which grows by the hundreds each month.
The appeal for United to introduce high-speed internet was demanding due to a lack of stable and affordable internet access in rural Texas, according to Kanyon Payne, internet products and services manager. The products offered by other internet service competitors is outdated technology, and in turn, paved a way for United to provide an innovative network that members craved.
"We asked our members to vote before we launched United's internet services, and overwhelmingly they said, 'Yes,'" said Russell Young, senior vice president of finance & accounting. "As we continue to bring service to new areas in our territory, members are signing up in high numbers. They voted, "Yes," and now they are backing up that 'Yes' by subscribing."
For fiber-optic service to be operational, it is both a multi-variable and costly construction process. After installing the backbone fiber infrastructure, distribution and service construction can take several weeks to months before an area is completely ready for service.
Today, United's high-speed internet team has hung more than 5,000 miles of fiber-optic cable throughout United's service territory. For comparison, United's electric service stands at about 11,000 miles of line.
"The consistent stream of both meter and internet service activations is evidence of growth in our rural communities in Texas, but particularly here in our territory," Young said. "United's goal is for our new members to experience the same exceptional service that we've always worked hard to provide for the membership. We appreciate the opportunity we have to provide electric and internet services, and we don't take for granted the trust placed in us to this well."