In 2021, Texas Legislators passed SB 1580, allowing co-ops to
securitize their debts from Winter Storm Uri. Here's what that
means and how it works for United and its members. by JOHN DAVIS
The bonds sold Dec. 14, 2022.
The $451 million sale of United's securitizaton bonds to more than 30 institutional investors provided the funds necessary to pay what the court confirmed the co-op owed a month after the conclusion of the Nov. 14 Brazos Electric Cooperative bankruptcy trial that settled the final amount Brazos owed to ERCOT.
Money from the bond sales satisfied United's portion of the mediated settlement of all the parties of the bankruptcy, including ERCOT, the Public Utility Commission of Texas, the State of Texas, creditors in the bankruptcy case and all market participants.
The massive debt was incurred during Winter Storm Uri in February 2021 when Brazos' gas supplies froze and its electric generation failed. Brazos was forced to purchase energy for its 16-member distribution co-ops at $9,000 per megawatt-hour for days. For comparison to the average consumer, wholesale power prices in ERCOT were $9 per kWh for nearly four full days as opposed to the 8-10 cents per kWh more than a year after Uri.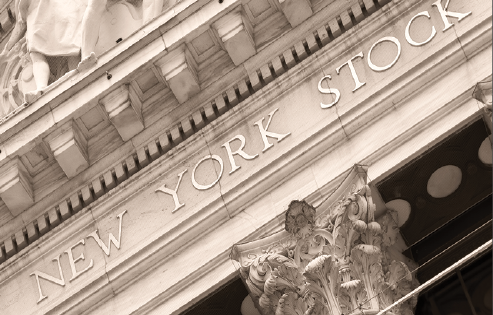 In the aftermath, Brazos declared bankruptcy in March 2021 to protect its 16-member co-ops, of which United is one.
Initially looking at $560 million, United's portion was reduced by about 20 percent during the bankruptcy hearing. Senate Bill 1580, passed by Texas legislators in 2021, provided a means for electric distribution cooperatives to securitize the final debt through the sale of bonds and for the bond payment charges to be applied to all existing and future members' bills until the end of the securitization's term in about 28 years.
From the start of the financial fallout from the storm, United's goal was to save its members the most money possible, said United CEO Cameron Smallwood.
"While we're still not 100 percent satisfied with what we did have to pay, we didn't really have an option there," Smallwood said. "However, this is the most cost-effective way to settle this debt from Winter Storm Uri. And the team we put together for securitization represented the membership really well."
The team excelled, for example, because United members will initially pay 1.17 cents per kilowatt hour for the securitization instead of the initial 1.3 or 1.4 cents, he said. This equates to millions in savings each year. As more people move into the area and become members, the securitization charge will come down.
"The 1.17 cents is significantly less because we had a little window that worked out in our favor," he said. "It's still a lot of money, and we understand that. But it's definitely better than where we could have ended up, considering the current economic climate."
Thanks to a fiscally responsible business model, United's bond offering received two separate AAA credit ratings from Moody's and Fitch Ratings, which is the highest possible rating that may be assigned to an issuer's bonds by any of the major credit rating agencies. That AAA rating translated into lower interest rates and lower costs for the members as well.
"Achieving a AAA rating on the securitization bonds was very important because of its impact on the interest rate members will have to pay on those bonds," said Russell Young, United's senior vice president of finance & accounting. "A rating of less than AAA would likely have increased the interest rate by at least 25 basis points, or 0.25 percent. Over the life of the bonds, this computes to tens of millions of dollars in additional interest payments."
Securitization means that one of two major obstacles was fulfilled, and that was that all of the co-ops affected made prompt payments through securitization or other means, Smallwood said. The plan formulated during the trial for 'Brazos 2.0' became truly effective once all member co-ops paid their portion of the bill, which they have now done.
Brazos will also sell its generation assets as part of the mediated settlement that reduces the overall bill from $2.1 billion to $1.89 billion—the second major obstacle Smallwood mentioned that he said is under way and will conclude by spring or early summer.
"Brazos 2.0" was a term dubbed by U.S. Bankruptcy Court Judge David Jones to describe how Brazos will appear when it emerges from bankruptcy. In the plan, Brazos will become a transmission and distribution utility on March 1, 2023, and it will no longer generate electricity. Brazos also will no longer procure wholesale power for its 16-member distribution cooperatives.
Because Brazos will no longer generate power, United has recently finalized a contract with a new power supplier so that the new party can begin providing power to the cooperative—and ultimately the members—on March 1. United will cover this recent development more in-depth in the next of our series of stories regarding the Brazos Bankruptcy.
"One positive benefit to come from finding a new power supplier is United will be able to substantially mitigate the risk of major financial burdens that may come from another Winter Storm Uri-type event, something we didn't have in our previous power supply arrangement," Smallwood said.
Brazos will still serve as a power transmission company connecting the 16-member co-ops to their new power suppliers. Also, it will continue upkeep on the substations it owns, including those serving United.
Officials Finalizing Hardship Fund for Uri Costs to Help Some Members Pay Their Share
United members began seeing the securitization charges in their January bills as part of the Power Cost Recover Factor (PCRF), Young said. The monthly impact on 1,000 kWh usage will be less than $12. Every six months, United will review the amount that is charged on a per-kWh basis and adjust, if necessary, to ensure it is collecting the correct amount to satisfy the bond holders.
As United grows in the future, the per-kWh charge is expected to be reduced as the securitized amount will be spread across the additional meters, he said.
One of the major accomplishments United championed during the bankruptcy trial was the inclusion of a hardship fund. The special 10-year, $140 million assistance program to help low-income families pay the securitization charge will go into effect sometime this spring.
"The hardship fund will distribute funds from this trust to low-income residential members who qualify for assistance," Young said. "We are encouraging all members who qualify to sign up for this assistance. Qualification will be similar to existing federal programs such as LIHEAP and SNAP. A separate entity has been formed to manage the fund, and a third-party provider will be enlisted to manage the qualification process. If a member is approved, the total cost of the securitized charge will be covered each month."
Planning Ahead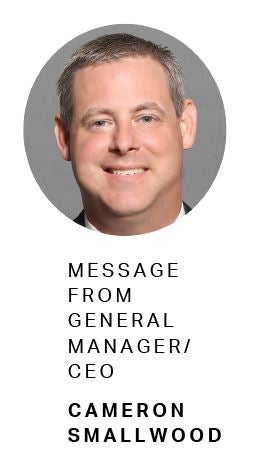 I like plans.  I'm just that kind of person.  I am not really into surprise occurances. I prefer  to think things through and plan for any possible outcomes for most actions I take.  It gives me comfort to know that I have thought through problems well in advance, and I don't have to keep worrying about them, because I already have a plan for them.  
Of course with every plan, there is some possibility of things happening outside of my control that will cause me to have to go to Plan B. I usually try to think ahead and have some idea of what that looks like as well.  All of this said, sometimes it still doesn't work out, and I have to make decisions a little more "on the fly," so to speak.  I know I am not alone in having to do this.
 When we are forced to make more quick decisions, all we can rely on within ourselves is our experience and knowledge of the situation to make the best decision at the time.  Sometimes, it works out how we had planned or expected. Sometimes, it doesn't.  Sometimes, there are hidden blessings when things don't go to plan as well.
Prior to Winter Storm Uri, we had a well-thought-out future plan for your cooperative.  Things were going according to plan. Then came Uri, upending  many of the initiatives we were working on along with our future plans.  All our planning was put on hold as we sorted through the complicated aftermath of the storm.
 The good news is that we have accomplished a major breakthrough that  will allow us to get back to our plans of 2020. Unfortunately, we are now a few years behind of where we had planned to be on several fronts.
That major breakthrough was the Brazos Electric Cooperative (Brazos) reorganization and exit from bankruptcy.  This happened just before Christmas as all the Brazos owners, including United, financed and paid the reduced portion of the costs resulting from the impacts of Winter Storm Uri on Brazos.  Upon the exit, Brazos has one last step to complete—the sale of its generation assets. That should be completed by the summer of this year.  Starting March 1, United will be responsible for the power supply for our cooperative, and we have completed and contracted with a mature and stable ERCOT market participant and generation owner to meet our members' power supply needs through the end of 2025.  We will discuss this more in next month's Texas Co-op Power, so please read the next issue to get more detail on our new power supply agreement.  
Going forward, Brazos will continue to provide transmission and substation services to United and United will continue to be an equity owner of Brazos.
As far as the payment we made to Brazos and the payments made to creditors in the bankruptcy, we originally expected that would add about 1.3 to 1.4 cents per kWh to our members bills.  We have worked hard with our bankruptcy and financing team to get that cost to 1.17 cents per kWh, which was much better than we planned and expected.  I'm very glad that this was able to be achieved.  As we grow in the future, this cost will go down because it will be spread across more members, which will be a benefit to the membership.  
As we have mentioned in the past, we are now working with a subset of Brazos members to implement the hardship fund, which will assist our low-income members to pay for this extra fee in the bill for at least the next 10 years.  Please watch for those details in the months to come.
This whole situation was unplanned, and as stated previously, many decisions we had to make to get through this challenging situation were more of the "on-the-fly" type of decisions.  The staff and board of directors spent countless hours outside of the norm in order to get through these challenges during the past two years.  We have been thrown curve ball after curve ball,  and we have had to shift plans more times than I can count. In the end, we came up with a solution that is workable and affordable considering all the options that we had.
While there is an additional cost that will be paid by all members as a result of the settlements, the power supply changes that will take effect soon will lower cost for our members.  In the end, even though we will have the added securitization charge, our rate will be lower than what you see on your bills today.  We have spent a significant amount of time negotiating and planning to get to this point.
Having overcome these unexpected hurdles, we will begin putting parts of our business plans back on track in 2023.  We had halted two building projects that we had talked about for a whole year with the membership starting in 2019—a new office location in Mansfield and the Cleburne office rebuild.  Both projects have been restarted.  We had halted the retirement of member dividends not knowing the impact of the Brazos bankruptcy on our equity levels.   Thankfully, while we have had some reduction in margins ( and thus equity) due to costs of the bankruptcy, we do expect to re-start our retirement of member dividends in 2023.   
In 2017-2018, we had started to develop internal resources to prepare for power supply opportunities in the future. I'm glad we did that, because that has come in very useful during the last few years.  With our new responsibility of power supply, we will enhance those abilities as we go forward.  There were a number of other projects that we slowed as well that are being restarted, all of which will improve our service to you.  It is good to know that we can get back to the plans we had prior to the disruption of Winter Storm Uri.
Many of you likely do not know, but when I started working at the cooperative, I took a job as director of planning engineering.  All of my work at the cooperative since I started working here in January 1998 has had a strong sense of planning.  These last two years have been a trying time for a person that prefers to plan.  Thankfully, when my plans didn't work, I was able to lean on others, including our board of directors, our attorneys, our members, the employees, my family and friends and most importantly, God, to get me through these challenging times.  
Proverbs 16:3 states, "Commit your works to the Lord, and your plans will be established."  When all things seem to be out of control in your life, commit your works to the Lord.  As the scripture states, your plans will be established.  Now will the end result be exactly as you expect?  Maybe, or maybe not.  But I have lived long enough and gone through enough of these types of events to see after the fact, many times these challenges bring great blessings in the end.
I want to thank the many of you for reaching out to me and giving me an encouraging word during the last two years.  I also greatly appreciate the many prayers that were said over me, the leadership team and board of directors of our cooperative and our cooperative as a whole. They were greatly needed and very timely.  I am very blessed to be a part of an organization with the employees and the membership that we have here at United.  God bless each of you and may all of our future plans bring joy to our families, friends and communities in which we live, work and play!