Energy prices are rising, and the forecast for cheap
energy looks bleak for the near future. Here's what
members need to know about their billing. by JOHN DAVIS
The inflation rate in 2021 rose to 6.98 percent, and the Bureau of Labor Statistics reported in December this is the highest inflation increase since 1982. Groceries (not included in the December bureau report), gasoline and life's essentials cost American consumers more now than they have in decades, and unfortunately United members may start feeling the same pinch on energy bills.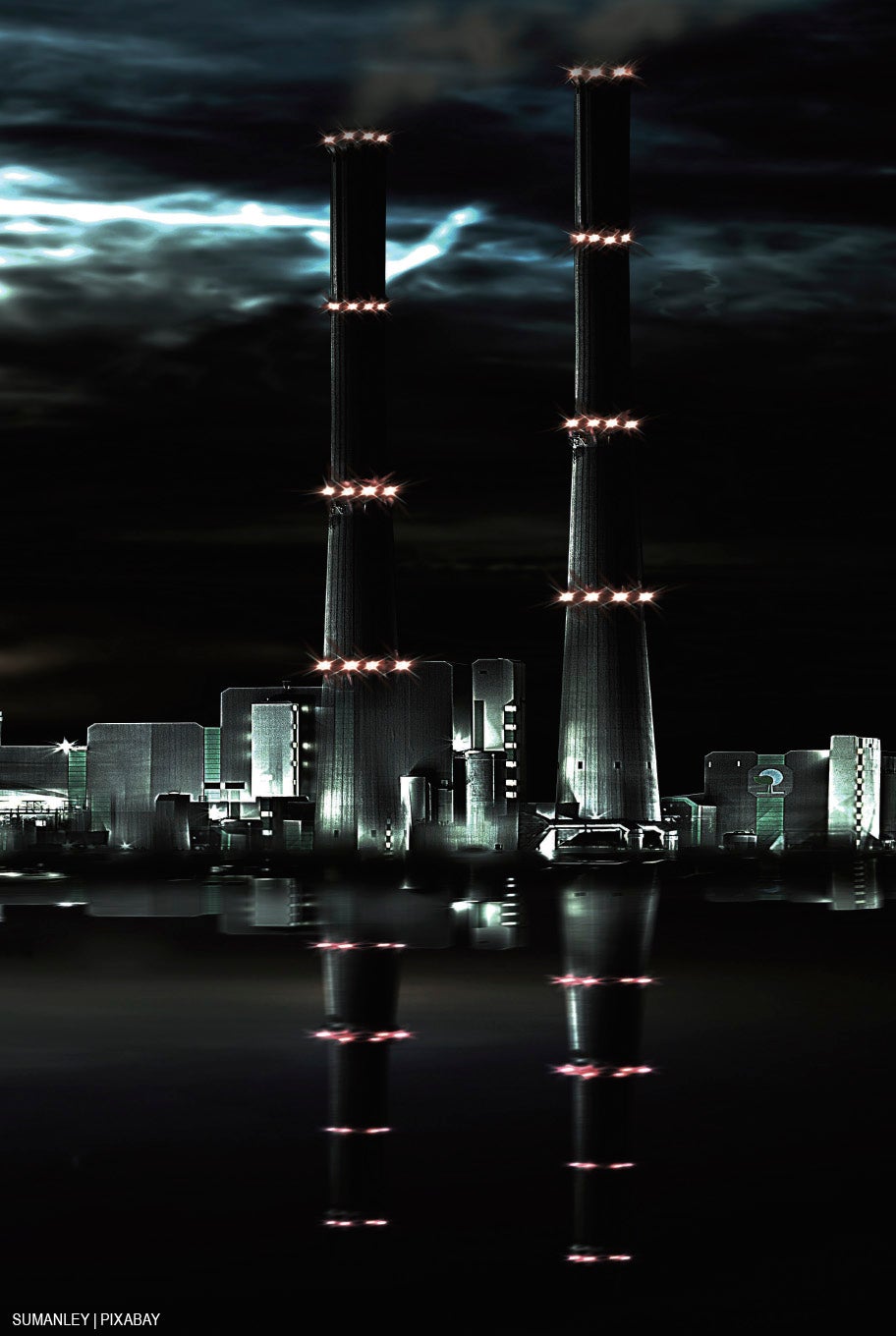 As frustrating as the increases may be, they are not profit-motivated, and they don't originate from Winter Storm Uri in February 2021, said Russell Young, senior vice president of finance and accounting. It's the result of global economic forces playing out across the country.
It's important to understand how United members are billed as well as how national and even global economics impact energy prices here at home, Young said.
"The first thing to remember is that United's mission is not to maximize profits," Young said. "As a not-for-profit cooperative, we're here to deliver exceptional service and value. We know that our members are feeling the pinch with everything they buy, and that is why we're going to do everything we can from an energy cost perspective to help our members mitigate this season of higher prices."
In any given month, about 70 to 80 percent of any United member's bill covers the cost to United to purchase wholesale power from its electric generation and transmission (G&T) supplier, Brazos Electric Power Cooperative, Young said. The remaining 20 to 30 percent of the bill represents United's cost for delivering the electricity from Brazos' substations to a member's service location (wires and poles, etc.).  
Brazos, in turn, provides wholesale power through a combination of owned generation facilities and purchases from other generators via the ERCOT market. Data from ERCOT shows that over 40 percent of the energy produced in its footprint in 2021 has come from generators using natural gas as the fuel source. This makes the price of natural gas a major contributor to volatility in members' power bills.
As members peruse their bill, they may see an acronym PCRF in the Brazos charges section, which stands for Power Cost Recovery Factor. The PCRF is the variable component of United's electric utility rate and is designed to reflect the rise and fall in the cost of wholesale power. It ensures that the Brazos charges are a pass-through, meaning United neither makes a profit nor suffers losses on this portion of the bill. For those members on the community solar rate, the Community Solar PCRF achieves this same result.
The purpose of the PCRF is not to smooth out the highs and lows of power cost, he said. But in practice, United will often carry a small balance of over-collection or under-collection that, in essence, has the effect of cost smoothing.
The rapidly increasing natural gas prices have posed a major part of the problem with energy costs at United and in Texas, Young said. As the dominant fuel for generating electricity in the Lone Star State, the price for natural gas, usually around $2.50-$3 per MMBtu during the past six years, has recently risen to between $5 and $6 per MMBtu and continues to track higher than last year. If higher natural gas prices persist, it likely will put more pressure on electricity prices.
As an example, higher prices resulted in an abrupt increase in United's PCRF from $.012 kWh in October to $.020 kWh in December.
"Natural gas production is playing 'catch-up' after seeing lower demand, lower prices and reduced drilling as a result of COVID-19 and other economic factors," Young said. "The speed at which demand has returned following the development of the vaccine has been stunning. The second factor is the conflict between Europe and Russia over natural gas supply, which has led to extremely high prices that reached as high as $30/MMBtu in October. Those extremely high prices in Europe have caused U.S. domestic suppliers to ramp up exports of liquified natural gas. Finally, Asian imports of LNG are also climbing, further exacerbating price pressures."
Added into the current energy equation is a spike in coal prices reported earlier at the end of November as coal stockpiles at power plants have been depleted to their lowest levels since the 1970s. That, in turn, sent thermal coal prices to their highest level in more than a decade as electric generators raced to replace stock before the heating season commenced. Coal hit $100 a short ton, according to a report in Bloomberg News, which was double the price from last year and the highest coal price since the fossil-fuel price surge in 2008.
Coal is the fuel source for approximately 20 percent of the power generated in ERCOT this year.
Natural gas and coal make up almost two-thirds of the fuel source for energy generation in ERCOT in 2021, he said. As these prices go up, so will electricity prices in Texas.
And while renewables, which make up 25 to 30 percent of the energy produced in ERCOT this year, help keep prices in check for the most part, their intermittent nature has been problematic at times.
"The outlook for 2022 doesn't look promising, as forecasts predict prices will remain elevated in the short term," Young  said. "United's members should expect to see prices remain elevated into 2022. The power cost forecast recently provided by Brazos estimates G&T costs to be 30 to 40 percent higher than what they've been the past couple of years. Since the Brazos portion of members' bills makes up 70 to 80 percent of the overall cost, this increase will be noticeable.
"Weather is a factor, so a warmer winter across the U.S. would soften demand and prices. These elevated prices will attract more drilling rigs and gas production, but this process will take time before relief is provided."
Also, until the fuel crisis in Europe resolves, domestic suppliers will look to capitalize on the opportunity by increasing exports across the Atlantic, Young said.
To combat rising power costs, United members should look for innovative ways to reduce consumption, said Blake Beavers, vice president of member services and power supply.
"United is ready to assist it's members to be efficient with their usage," Beavers said. "We have a team of energy auditors that are knowledgeable and eager to help. I would recommend calling and speaking to one of our energy experts and scheduling an energy audit. With energy prices creeping up behind the meter, solar could be more attractive as the fuel source is free, and thus its costs are not subject to volatility of a specific fuel source."
If members are interested in investing in solar, Beavers said United's energy experts can assist with navigating through the process and explain United's net-metering rate structure.
If members are not interested in paying the upfront cost for solar, the co-op offers an easy-enrollment community solar program and a wide range of rebates to assist those who would like to purchase energy efficient equipment.