ENERGY ADVISORS: The coldest months are on the way.
Prepare now with these tips to keep winter's cold
outside where it belongs. by RYAN HOERNER
As leaves fall and temperatures drop, now is the time to prepare for the increased energy usage that accompanies the winter season.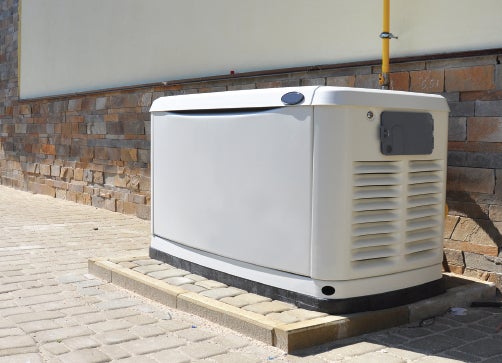 Major factors that will determine a home's winter energy efficiency include infiltration, insulation and space heating. A proactive approach can adequately prepare members' homes for the fall temperatures and prevent unexpected sticker shock on the monthly bills that follow.  
Infiltration
The amount of air transfer occurring in a home has a direct correlation to its efficiency. Sealing as many leaks as possible will translate to reduced heating and lower energy consumption. The most common infiltration areas occur around windows and doors due to their decreased insulating ability and framing into the home's envelope. Seal gaps or cracks around the interior of windows with caulk to prevent excessive leakage. In addition, seal the exterior frame of windows with silicone or exterior-rated caulk. If double-hung windows present air leakage in the center of the window, use weatherstripping to reduce the amount of air passing between the frames. If drafts continue around the window, install a window insulation kit to improve the efficiency and reduce infiltration. All exterior doors should be examined for leakage. On a sunny day, if light can be seen anywhere around a door, outside air is infiltrating the house. Replace or install weatherstripping around all exterior doors until no sunlight is visible. If light is only visible on the corners of the door, install door corner seals to prevent additional air transfer between the interior and exterior of the home. Additionally, seal any plumbing penetrations into the wall or floor with spray foam.
Insulation
A home's insulation factor significantly affects a home's energy efficiency. Insulation provides a barrier that separates the interior of a home from the exterior. More insulation, or R-value, that surrounds a home equates to less conditioned air that is required to maintain comfort and more resistance to extreme outside temperatures whether hot or cold. Attic insulation has a higher tendency to settle and shift around compared to wall insulation. Due to this, attic insulation should be inspected and if warranted, increased after 15 to 20 years from install. Today, new homes in North Texas are built with an equivalent of R-38 of attic insulation. This optimal R-value can be achieved with various insulation materials including, but not limited to, 17 inches of blown fiberglass, 10 inches of cellulose or approximately 6 inches of spray foam. United offers free energy audits that can determine if the current attic insulation in a home is sufficient.
Heating Systems
Since most homes in United's service territory are all-electric, heating a home typically contributes more to overall residential energy usage on average.  It is important to have a qualified HVAC technician inspect heating systems on a regular basis to ensure its operational efficiency. Every residential member qualifies for the HVAC tune-up rebate for a reimbursement of up to $100 per unit every calendar year. United recommends setting the thermostat to 68 degrees or lower during the winter. Each degree higher will equate to an increase of approximately 5 percent on a monthly bill. Additionally, ensure HVAC filters are replaced regularly so that air flow is not restricted. Another common method of heating for members is lighting the fireplace. It is important to have the fireplace inspected by a qualified chimney sweep to verify there are no flue obstructions and ensure proper ventilation. When using a fireplace, either turn off the central heat or adjust the thermostat down between 55 and 60 degrees. This will keep your home from losing precious heat and dollars right up the flue. Always confirm that the flue is closed when not in use to avoid losing interior conditioned air. Finally, space heaters are deceptively high users of energy compared to their small size. Use space heaters should be confined to emergencies, as one space heater can equate to about $100 on a bill if run all month.
Backup Generation
Since Winter Storm Uri strained the Texas grid last February, members have expressed increased interest in backup generation for their homes. Although United strives to provide the most reliable service, investing in a generator can provide peace of mind when significant weather events happen. Generators generally fall into two main categories, whole-home standby and portable. As the name suggests, whole-home standby generators provide complete backup power and automatically turn on within seconds of a power outage. This convenience, as well as the requirement of either natural gas or propane for fuel, makes whole-home standby generators the most expensive option. Portable generators are much less expensive; however, they must be started manually and require refueling of either gas or diesel. Between sizing a generator properly and determining which type and brand to choose, United Energy Advisors can help members determine which alternative is better, based on the home and budget.