How outages can affect
members with life-sustaining
medical equipment needs by MAURI MONTGOMERY
If anyone at a member's residence uses life-sustaining equipment powered by electricity, the member account at that location may qualify for critical care classification with United Cooperative Services.
With such a distinction, a member account would be coded to make United's service departments aware of unique needs and to provide certain benefits related to notification of interruptions of electrical service before any scheduled outages (for maintenance or repair), or in the event of unexpected outages. No matter which outage circumstance exists, all critical care status members will receive a high priority as power is restored.
Critical care status is reserved for members who have a person living in the primary residence who has been diagnosed by a physician as being dependent upon an electric-powered device to sustain life.
While devices that typically meet medical criteria for life-support equipment  may vary, those similar to the ones listed below typically qualify a member to receive critical care status.
Critical care members should click here to visit the "Important Forms for Members" on the My Home page. Print out the Critical Care document and send it to United today!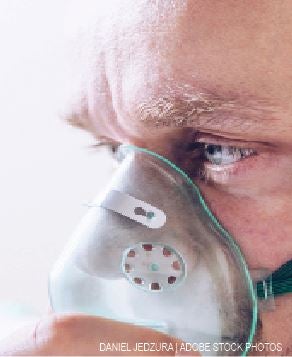 Apnea Monitor  

Curraise Respirator

Positive Pressure Respirator

Suction Machine    

IV Feeding Machine

Tank Type Respirator  

Respirator/Ventilator

Hemodialysis Machine

Rocking Bed Respirator  

Oxygen Concentrator

IV Medical Infusion Machine
Controlled, Rotating Outages:Frequently Asked Questions
What is a rotating outage?
If Texas electric consumers weren't completely aware before mid-February of this year that rotating outages are possible when the state grid takes a turn for the worse, then they surely are now.
A rotating outage is a temporary electric outage mandated by the  Electric Reliability Council of Texas (ERCOT), implemented under United control and that lasts approximately 25 minutes in duration, depending on the circumstances. A distribution utility company such as United manages and rotates the outages to help protect the integrity of the state's overall electric grid, while also keeping member residences from going dark for days. Totally unrelated circumstances (such as a car hitting a utility pole or a fault stemming from damaged electric infrastructure) might also interrupt power for consumers in and outside the controlled outage areas.
Why would United need to resort to controlled, rotating outages?
As was the case in February, controlled, rotating outages can become necessary when ERCOT declares a Level 3 Energy Emergency Alert. ERCOT makes that declaration when the state's electricity reserves have fallen below a safe margin. In such circumstances,  ERCOT will typically order all utilities within the ERCOT domain, including United, to reduce electrical load immediately by a specific number of megawatts.
A megawatt is the basic unit for measuring power generation. One megawatt is enough power to serve 500-1,000 homes at any given time. To reduce its load, United will initiate an approved rotating outage plan in which controlled service interruptions (of about 25 minutes) are rotated among groups of members throughout United's service territory. Without controlled, rotating power outages on a relatively small scale, a widespread disturbance to the electric grid could occur, which would lead to uncontrolled, large-scale outages with longer durations.
How will members be notified about a Level 3 Emergency Alert declaration?
As soon as a Level 3 Emergency Alert is declared, United endeavors to alert all members that rotating outages within United's distribution system are imminent through emergency alerts appearing on United's website and social media platforms, and that rotating outages will continue until the emergency has passed. United may have little or no advance warning when a Level 3 Emergency is declared before the cooperative begins rotating outages.
How does the rotation work?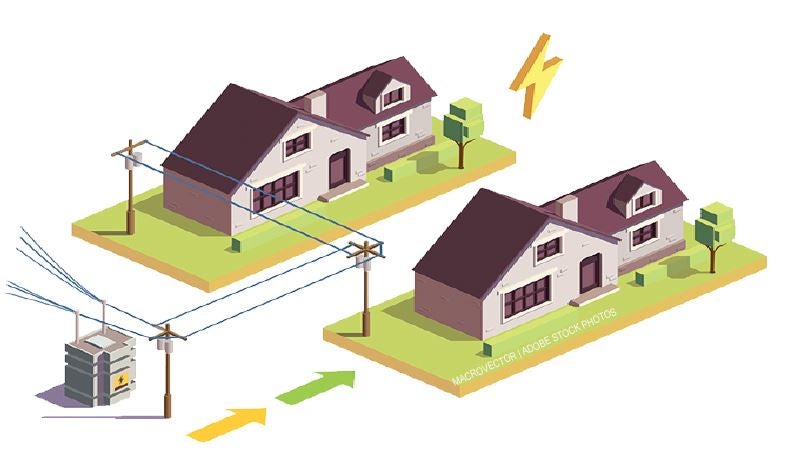 United has identified the circuits available for use in controlled outages according to ERCOT guidelines.  A circuit is an overhead or underground electrical line that supplies power to a combination of residential and/or commercial customers within a given geographical area. These circuits have been arranged into groups. Each group includes a number of circuits that comprise large blocks of electric load.
The amount of power ERCOT designates for curtailment will determine the number of groups that are interrupted at any one time. The groups will be interrupted, as operating conditions require, and each outage is expected to last about 25 minutes. At the end of that period, service will be restored to the affected groups and the next circuits on the list will be interrupted to maintain the amount of load requested by the state grid operator. Once a circuit has been used in a rotating outage, it is moved to the bottom of the list.
How are circuits selected?
Not all of United's circuits are subject to rotating outages, and no technology exists to single out individual United accounts within a circuit and leave that  service intact when an entire circuit is interrupted due to an ERCOT mandate. These circuits are arranged into groups that represent all customer types (i.e., residential, commercial and industrial) and are dispersed throughout United's entire service area.
If a member's circuit is the first one on the list during a Level  3 Emergency, does that mean that it will always the first one to lose power?
No. United tracks the order of the groups of circuits that have been interrupted and rotates among them to ensure that the same group will not always be first and that the impact to any one group is minimized. Once a member group has been restored, it is placed at the end of the list.
Could one member's power be out, while a neighbor across the street may still have electric service?
Yes. It's possible for neighbors to be on different circuits. Circuits do not necessarily align with streets, neighborhoods, or community boundaries. One street could easily be served by two different circuits. A circuit can serve a large number of members. Circuits that power emergency care/first response centers, i.e. hospitals, law enforcement and fire departments receive priority considerations.
What should members do if their power is out for more than 30 minutes?
The first thing you should do is find out whether your neighbors have electrical service. If neighbors are also without power, call United's emergency services number at (817) 556-4000 and report the outage. During high call volumes, your phone call may be routed to United's automated outage management system. Identifying yourself with your United account number and/or phone number will help United expedite service technicians to your area to investigate the cause of the outage.
What about a person who requires life support (or other special medical equipment)? Will his/her power be shut off, too?
United cannot guarantee uninterrupted service to any member. However, we do keep track of all members who have applied for, and been classified as, "critical care" members. Such members will receive priority in United's service restoration response.
Could a controlled outage continue into the night?
Yes. It is possible that a controlled outage could occur during the night. A Level 3 Emergency could occur at any time. United recognizes the safety concerns posed by darkened streets and intersections and we encourage members to be particularly careful during this time.
What can members do to stay safe during controlled outages?
Minimize driving in an outage area, if at all possible. Anyone who must drive through a controlled outage area should be particularly careful at intersections controlled by traffic lights, since the lights may not be functioning. These intersections should be treated as four-way stops

Turn off all appliances, machinery and equipment in use when the power goes out. Leave one light on to indicate when the power has been restored. This will prevent accidents that could occur if machinery and equipment were to suddenly restart. It will also prevent circuits from overloading when power is restored.

Critical care account members should immediately begin taking measures to deploy personal backup generation resources for any outage.
Visit United's website and/or United's Facebook page to view emergency outage notices and updates, or consult United's convenient Outage Dashboard viewer for real time detail of all outages occurring within United's entire distribution system at any given time.