Americans are Cutting Ties with Cable En Masse.
Here's How You Can, Too, with
United's High-Speed Internet and These Tips. by KANYON PAYNE
Jamila Jimison cut the cord to her cable in January 2019, and she said her family has never looked back.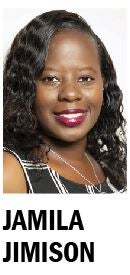 Jimison, a medical business owner and mother of two,  said she could not fathom ever going back to cable television. With mountains more choices available on demand at a considerably cheaper price point, why would she, or the millions of other Americans cutting their cords at breakneck speed, ever go back?
According to a recent article on Bloomberg.com, six people have cut the cord on cable television every minute since 2018. The two greatest reasons for Jimison were cost and customer service. Her family paid upwards of $260 a month for her television service, she said.  Consumers who cut ties with their cable or satellite TV providers in favor of streaming typically save $50-$100 a month.
When it comes to customer service, Jamila explained how she now feels empowered, and she is the one in control of her TV experience and can choose exactly what she subscribes to, what channels she wants to pay for, and she can now cancel at any time.
"It's convenient," she said. "Meaning when it's something I don't want to watch anymore, I cancel and switch to something else."
Though many are joining the cord-cutting revolution, many others have questions about what streaming is and how to get started. As United continues rolling out its 5-year plan to offer high-speed internet to its members, it makes sense to offer a quick tutorial on how to get started with streaming.
 
What is Streaming?
The first thing to know is that streaming is different from downloading.
When a subscriber downloads media, such as a past episode of a TV show, it stores the file for the show on the subscriber's device, where it can be accessed online or offline.
When subscribers stream media, the file remains in its original location on the internet, and subscribers access it through their internet connection.
Consumers can enjoy streamed media immediately with no download time. Like cable TV services, streaming services can give viewers access to live TV channels presented in real time. The difference is that streaming services bring the channels through an app and an internet connection rather than through coaxial cable and a controller box.
How to Get Started
The first thing consumers need is an internet connection. United's high-speed internet pairs well with these streaming services, and Jimison echoed these sentiments when she discussed why she made the switch to United's internet service.
Her home is in a rare area within United's territory that has fiber optic service. Her last provider did not have the customer service or support in place to provide the internet service they would like. Some days, her family had no service, and her previous provider had to come out several times to adjust the lines to try to improve service. When they did finally get service, it was unreliable.
"We may be able to watch TV for about five minutes, but then it would go out," she said.
The next item consumers need is a way to display streamed content on their TV. Those with a newer Smart TV might not need additional equipment at all, since they come pre-loaded with streaming apps.  Subscribers with older TVs will need to plug a streaming device into the TV's HDMI port to manage streaming applications. Examples of these devices include Google Chromecast, Roku, Apple TV, and Amazon Fire TV. They are available for purchase from major electronics retailers. Each one of these devices provides their own unique display and advantages.
Roku is a streaming device retailer offering several levels of streaming devices. The main four are the Roku Express, Roku Premiere, Roku Streaming Stick+, and the Roku Ultra.
Roku's product line price ranges from $29.99-$99.99. The Roku Streaming Stick+ retails at $49.99 and provides 4k compatibility, voice search, and allows you to control the TV power and volume all from one remote.
Amazon also manufacturers its own product line of streaming devices. Amazon offers the Firestick Lite, Firestick 4k, and Fire TV Cube. If you enjoy using Alexa, the Amazon streaming device product line will work great for you. The Fire TV Cube utilizes Alexa's voice control. The Fire TV product line ranges from $29.99 to $119.99.
For all the Apple disciples, there is the Apple TV. The Apple TV is one of the best visual and audio performers on the market. Apple TV offers 4k Dolby Vision HDR video quality, and Dolby Atmos audio, giving it a superior look and sound that other streaming devices have a hard time competing with. The drawback is that it costs more than other makes in the market. The 32 GB Apple TV retails at $179.99 and the 64 GB Apple TV retails at $199.99.
Google has its own line of streaming devices as well. The Google Chromecast is one of the most economical streaming devices. The Chromecast retails at $29.99. One of the unique features of the Chromecast is you can seamlessly stream from your mobile device directly to your TV. Essentially your phone acts as your remote. If you prefer to still have a traditional remote, Google also offers the Chromecast with Google TV option. This device is 4k compatible and the remote can act as a voice remote, using Google assistant to search for favorite shows and movies. The other benefit of Google TV is that it can easily sync to all Google smart home devices, then control all from one central location.
The last item consumers will need is a streaming provider. When contemplating options for a streaming provider, consider what channels and types of entertainment members of the household watch. Then pick the streaming apps that offer them. Popular options include Netflix, Hulu, YouTube TV, Amazon Prime Video and Sling TV.
The Jimisons subscribe to Netflix, Hulu and Amazon Prime Video. They use Hulu for their live TV viewing, and the others for their collection of video content. Jamila, the mother of two, expressed how her two daughters love watching TV dramas like Stranger Things, and Trinkets on Netflix, and how the flexibility of streaming allows them to watch their favorite shows on their TVs or on their mobile devices at any time.  
To find a match for streaming provider, subscribers can visit www.untangle.tv.  
To learn more about cutting the cord, visit www.ucs.net/internet or call their local United office and ask to speak to one of our internet products and services specialists today.