United Members Hand Co-op
High ACSI Praise During Pandemic by JOHN DAVIS
June White got a little misty after getting her mail one day in early July.
The 76-year-old retired real estate agent from Morgan said she felt grateful for the arrival of her member dividend check—a check the United board of directors approved to issue earlier than usual to assist members in need—that came at the right time during the pandemic.
It made her feel more like she'd received help from family than she was dealing with a company, she said, and she was amazed at her co-op's compassion for its members.
Despite challenges from the COVID-19 pandemic that forced changes to some of the usual ways that United does business, members again gave the co-op a score of 90 for the second quarter of the 2020 American Customer Satisfaction Index (ACSI®). The achievement marks the third time since 2004 that the co-op has earned a six-quarter streak of scores measuring 90 or above.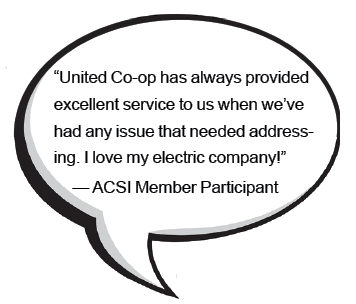 "As I read the letter you sent with the dividend payment, I felt tears in my eyes," White said in a thank-you email back to the cooperative. "I have never experienced an association with any company that has provided services and communications as customer-focused as your co-op. Each and every person with whom I have spoken over the years has performed in a perfect way. I felt you would want to know that I recognize the effort it must take to maintain the staff and expertise to qualify as an ideal business model."
White said the member dividend arrived just in time for she and her husband to assist their daughter whose job was eliminated due to the global pandemic. And while she said her daughter's prospects looked good to be rehired quickly, anything and everything helps when a family is coping with the stress of job loss.
"I had this feeling that somebody really cared for us—not as a customer, but as a human," she said. "And it just meant so much. The spirit of your letter to us just made me feel good. I know every time we've needed something, United's been there. People are always so nice on the phone when you call.
"There's so many companies that just don't care. They don't care about the customer or the client. I feel like United is really a friend of all the people here. I wouldn't want to change for anything."
United CEO Cameron Smallwood said he was proud of the contributions employees have made to continue striving for excellence despite the recent disruptions nationwide.
"I think it's obvious that these are challenging times for everyone now," said Smallwood. "Unfortunately, we have had to shift some of the ways we do business. Despite some restrictions we've had to put into place, our employees continue to focus on serving the membership, and it's great that the employees have been recognized with another outstanding score from our members. Obviously, our promise to our members is to deliver exceptional service and value, and we continue to do that despite the difficulties, which, in my view, make it a lot more challenging to meet that expectation."
Smallwood praised the cooperative's flexible business model, which allowed it to shift policies and practices rapidly with the help of the board of directors. United was one of the quickest co-ops to the table to implement a moratorium on disconnects, and it reduced deposits by half and applied that amount to members bills at a time when they needed the most help.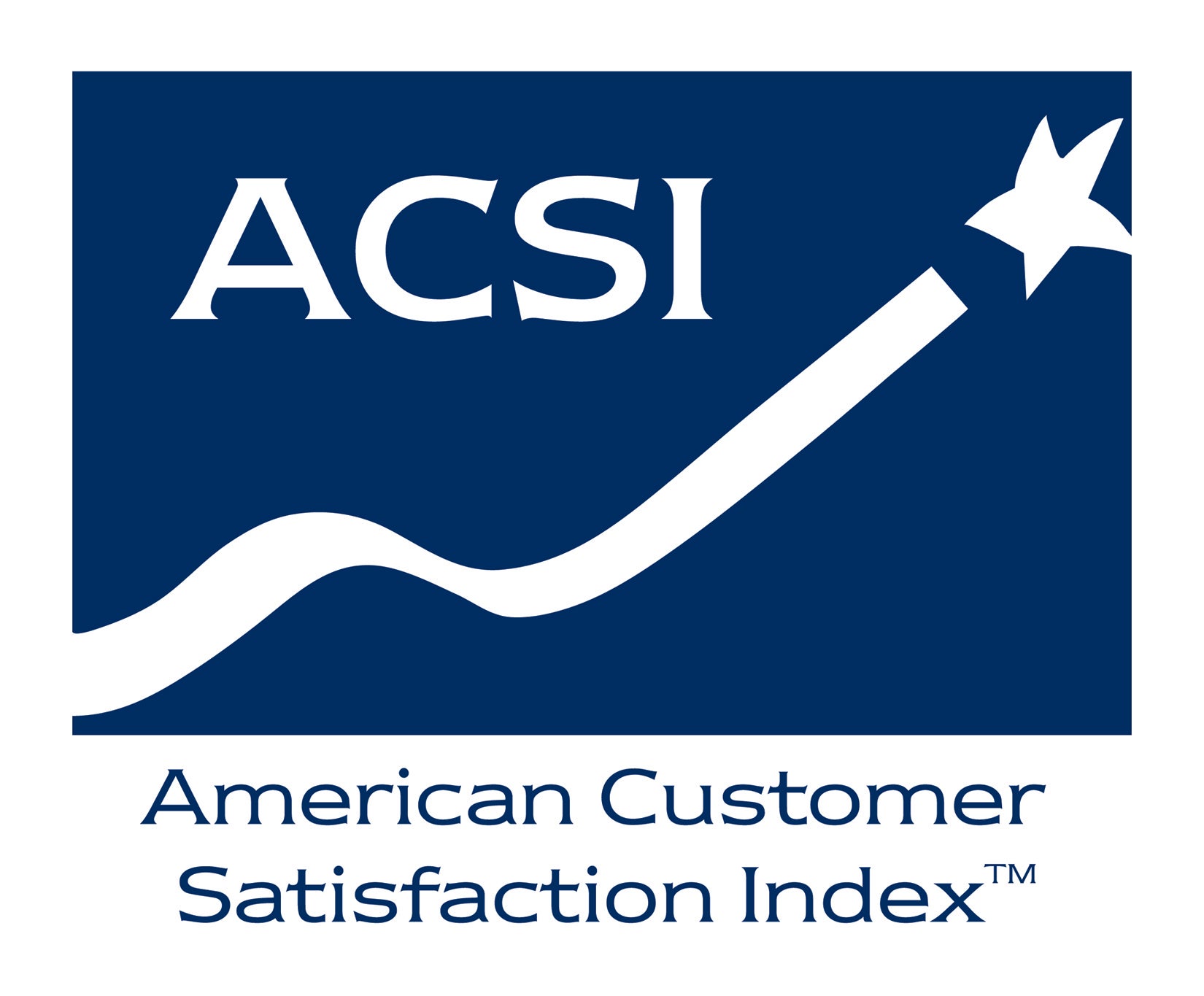 "That's the beauty of the co-op model," he said. "We're able to move quickly for the benefit of our members. And I think it's because we have members who sit on the board and govern the co-op. They live in their communities and see firsthand the needs in their communities. That sharply puts into focus what we need to do to help our members."
It also helped that United had developed an emergency response plan to a pandemic situation and practiced through table-top exercises years before one actually struck, he said. Going through a real pandemic has taught United's leadership a lot about what may happen during      such an event, and many amendments have been made to improve that response.
Chief Administrative Officer Landy Bennett also said he was impressed with United's employee response to the pandemic to keep safety top-of mind and continue putting members first in day-to-day operations.
"The consistency of the level we perform at just blows me away," Bennett said. "Our members continue to rate us with a 90 or better, which is just a tribute to our employees and their dedication, especially during this challenging time of COVID-19 when we have office lobbies closing, opening under limited conditions and closing again. This has not been easy. I feel like our employees realize we provide a critical service for our members, and they realize the importance of paying attention to details so that we're there for our members."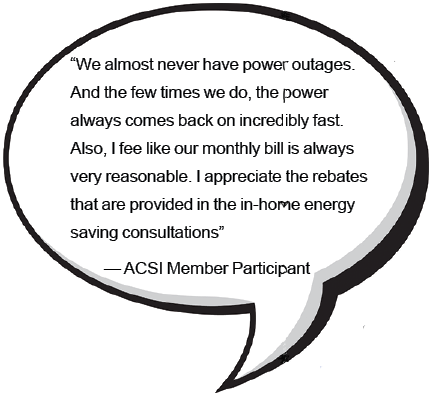 The ACSI® is one of the most recognized customer satisfaction indices in the United States. Created at the University of Michigan Business School, ACSI measures customer satisfaction in more than 46 industries and over 380 companies.
United members who agree to participate in regular quarterly member satisfaction surveys play an important role in improvements the cooperative continually seeks to make in its service delivery to them, he said.
The ACSI® analyzes customer satisfaction for 10 economic sectors and 46 key industries that together represent a broad swath of the national economy. The index's scientific model provides key insights into the entire customer experience as well as indications of micro and macroeconomic performance and measures customer satisfaction and retention using four standardized questions.
United's staff and leadership group examine each quarterly survey to pinpoint areas within the cooperative's control that can be improved.  Member feedback allows the co-op to make timely shifts and adjustments in the services it offers within its growing service territory.  
According to an ACSI assessment released in March 2020, customer satisfaction with the energy utilities sector nationwide descended for a second straight year, down 1.5 points to 72.1 on the ACSI®'s 100-point scale. Less reliable electric service and decreased ability to restore power are dimming customer perceptions about the quality of their residential energy utility service. The results were based on interviews conducted over a 12-month period from January to December 2019.
While the future of the COVID-19 pandemic isn't quite clear, White said she'd continue to keep her fingers crossed for her daughter to be rehired soon, and said she was so thankful the member dividend arrived when it did.
"The money really did help," she said. "Thank you very much. Also, I'm excited about the foresight of the company in considering internet service. I really look forward to getting that internet service, too."