Electric Cars Make More of a Mark in Today's Market.
Is it Time to Trade Up For This Newer Technology? by ERIC COMPTON
Today, more than ever before, the roadways are being shared with electric vehicles.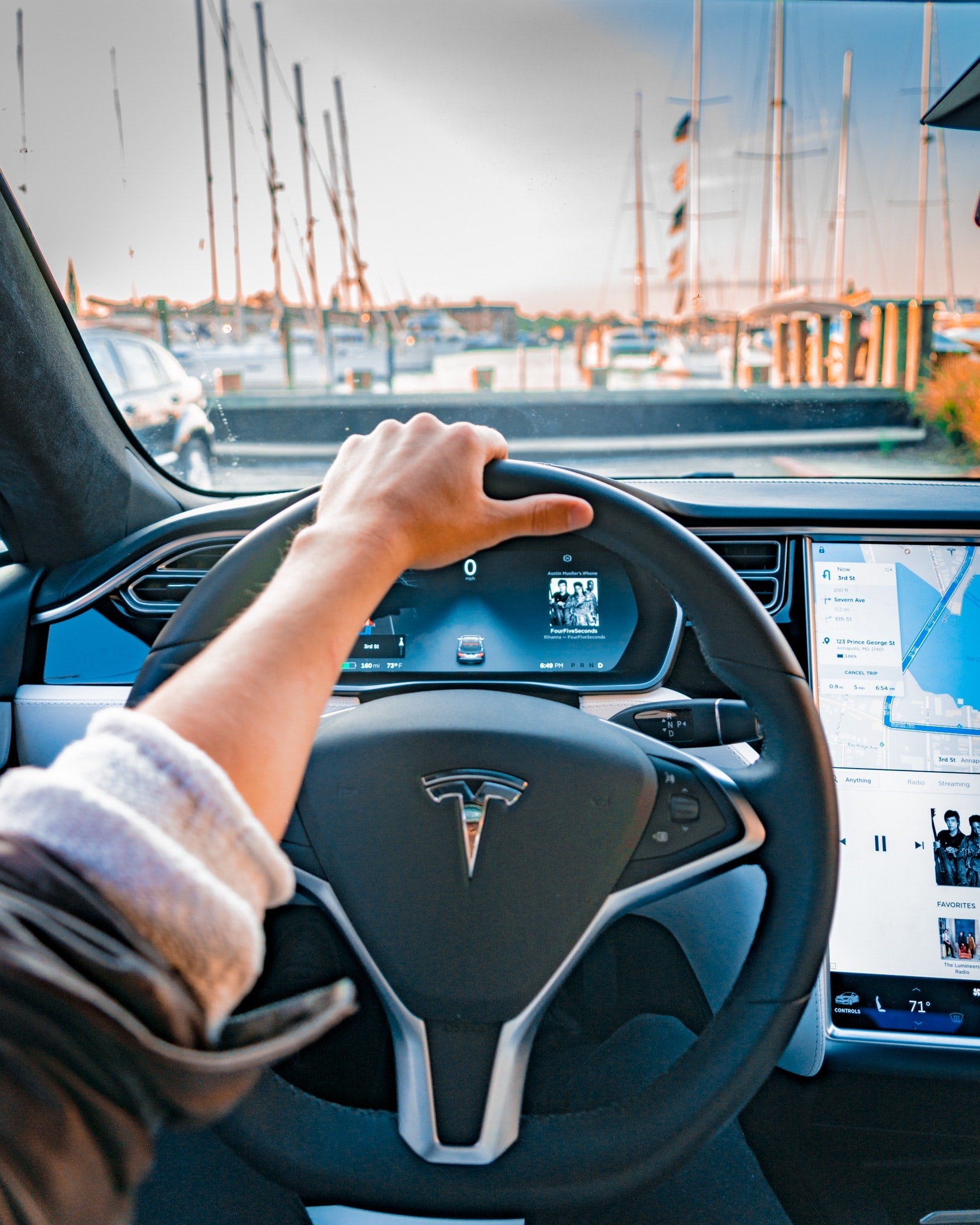 According to InsideEVs, 1 in every 40 new cars sold around the globe was an EV. Even though EVs represent only 2.5 percent of the vehicle market share, many manufactures are investing in the technology with the belief  that it will drive the transportation industry into the future.
See United's Electric Vehicle Section
Tesla has been the dominant manufacturer in the EV landscape, and with the release of the more affordable Model 3, the company has solidified its stature as the premier EV manufacturer. In 2019, Tesla sold more than 300,000 Model 3 vehicles, which was 14 percent of all the EV market, according to a November report in Forbes magazine. Accordingly, the article reported the company's vehicle sales growth has increased by an average of  25 percent per year since 2013.
Electrification of vehicles may still seem like a new futuristic technology approach for transportation, but the technology has been in existence about as long as conventional combustion-powered cars.
Consumers have often overlooked them due to their lower practicality and higher cost. Now, competition in the market and efficiencies gained in manufacturing practices has helped to drive down consumer cost for EVs. Many of  today's versions may be more practical than the average consumer might think. Those who take a drive throughout United's territory might notice that wider acceptance of  EVs has begun to make its way into rural Texas.
Consumers have begun considering electric vehicles because of their efficiency, they can reduce dependence on fossil fuels and they require less maintenance than their non-electric counterparts. That's because gas-powered vehicles require continuous maintenance of  combustible engine parts and can become unreliable as they age.
EVs are today considered to be one of the more sustainable forms of transportation. Unlike hybrid vehicles or gas-powered cars, EVs run solely on electric power. Depending on how that electric power is produced, an EV could run exclusively on sustainable, renewable resources. With growing concern about greenhouse gases coupled with the desire for maximizing efficiency, the demand for electric vehicles around the globe has soared.
Many EV companies are increasingly focusing on developing more innovative features to incorporate in new vehicles. Though operating costs of EVs are substantially lower, EVs usually have a higher upfront cost when compared to their conventional counterparts. Fortunately, the federal government and several states offer tax credits and other incentives to buyers who seek to reduce upfront costs on certain EVs. The tax incentives have helped propel the global EV market, which is expected to reach  more than $567.2 billion in sales by 2026.
Key Components
Consumers who purchase electric vehicles are typically swayed by the following  aspects:
Tailpipe emissions: EVs are inherently very eco-friendly. EVs produce zero direct emissions, leading to improved air quality and making them the most environmentally friendly vehicles on the market, currently.

Well-to-Wheel emissions: To accurately compare emissions between EV and gas-powered vehicles,well-to-wheel emissions factor in the air pollution emitted to produce the electricity required for charging. According to the U.S. Department of Energy, EVs create an average of approximately 5,000 pounds of carbon dioxide (CO2) yearly, compared to gas-powered vehicles, which create an annual average of 13,573 pounds of CO2 (this figure includes pumping and refining the oil).

Efficiency of EVs: EVs convert electrical energy to power more efficiently than fuel combustion vehicles. A fuel combustion vehicle only converts 17-21 percent of fuel to power while an electric vehicle converts 59-62 percent of electricity to power. Consumers can use the distance an EV can travel per charge, similar to the miles per gallon (MPG) rating on a fuel-powered vehicle, to measure its efficiency.

Fuel Cost: Yearly fuel expenses for non-electric vehicles average about $1,100 in the U.S., compared to $430 to charge an electric vehicle (based on United's current rates). This average can vary according to miles driven, efficiency of the vehicle as well as current fuel prices.

Cost of Maintenance: One motivating factor when buying an EV is the long-term cost of repairs. EVs do not have combustion-powered engines, which translates into fewer moving parts and less maintenance. However, this does not mean that EVs are maintenance free. Most notably, consumers must consider the lifespan of the EV's battery. When that lifespan runs out, the cost of replacing  will vary with time. Fortunately, most EVs come with 100,000 mile or 8-year battery warranty.
Charging
Charging times for EVs range from less than 30 minutes to more than 20 hours based on the type of Electric Vehicle Supply Equipment (EVSE) used. Other charge time factors include the type of battery, how depleted it is, and its overall capacity. For example, all-electric vehicles typically have a much higher battery capacity than plug-in hybrid electric vehicles, leading to drastically different charge times.
Electric vehicle manufacturers now offer home charging options with every EV purchase, adding to the convenience of purchasing an EV. Currently, United has readily available Level 2 charging stations at its Burleson and Granbury offices. United's chargers are dual port, which allows two EVs to charge at the same time. United also offers a comprehensive rebate for members who install a new Level 2 charger at their home. United will give members 50 percent, or up to $500 on the installed EV Charger.
A significant future innovation will include Vehicle-to-Grid (V2G) EV charging, a technology that incorporates bi-directional electrical energy  flow between plug-in EVs and the power grid. V2G technology enables EVs to store unused power and when needed, discharge it as surplus energy onto the grid. V2G technology can improve the battery's performance as well as provide additional monetary value for EV owners.
Types of Chargers
While recent developments have shown a tremendous increase in vehicle range on a single charge, EVs still require charging on a regular basis. There are three major categories of chargers, categorized by the maximum amount of power the charger provides to the battery from the grid:
Level 1: Provides charging through a standard home 120-volt AC plug and does not require installation of additional charging equipment.  While Level 1 chargers only provide two to five miles of range per hour of charging, they are the most affordable and widespread method of home-charging an EV.

Level 2: Provides charging through a 240-volt (for residential) or 208-volt (for commercial) plug and requires installation of additional charging equipment.  Level 2 chargers can deliver 10 to 20 miles of range per hour of charging.  This type of charger can be utilized in homes, workplaces, as well as public charging stations.

DC Fast Chargers: Provides charging through 480-volt AC input and requires highly specialized, high-powered equipment. Plug-in hybrid electric vehicles typically do not have fast charging capabilities, therefore only some EVs will have the ability to charge with DC power. DC Fast Chargers can deliver 60 to 80 miles of range in only 20 minutes of charging. They are most often used in public charging stations, especially along heavy traffic corridors.
United Cooperative Services began incorporating EVs in its fleet in 2012 to allow United staff to gain experience with the technology and to assist members who decide to invest in electric vehicles. Most recently, United purchased a Tesla Model 3, which is the most widely purchased EV on the market. To further assist the membership, United recently developed an electric vehicle section that is full of information. Members who want to find out more can call any United office and ask to speak to one of United's trusted energy experts.