United's 2019 Top Scholarship Winners Tell
How Their Awards Have Helped with Higher Education by JOHN DAVIS
The third time was definitely the charm for Sara Heinrichs.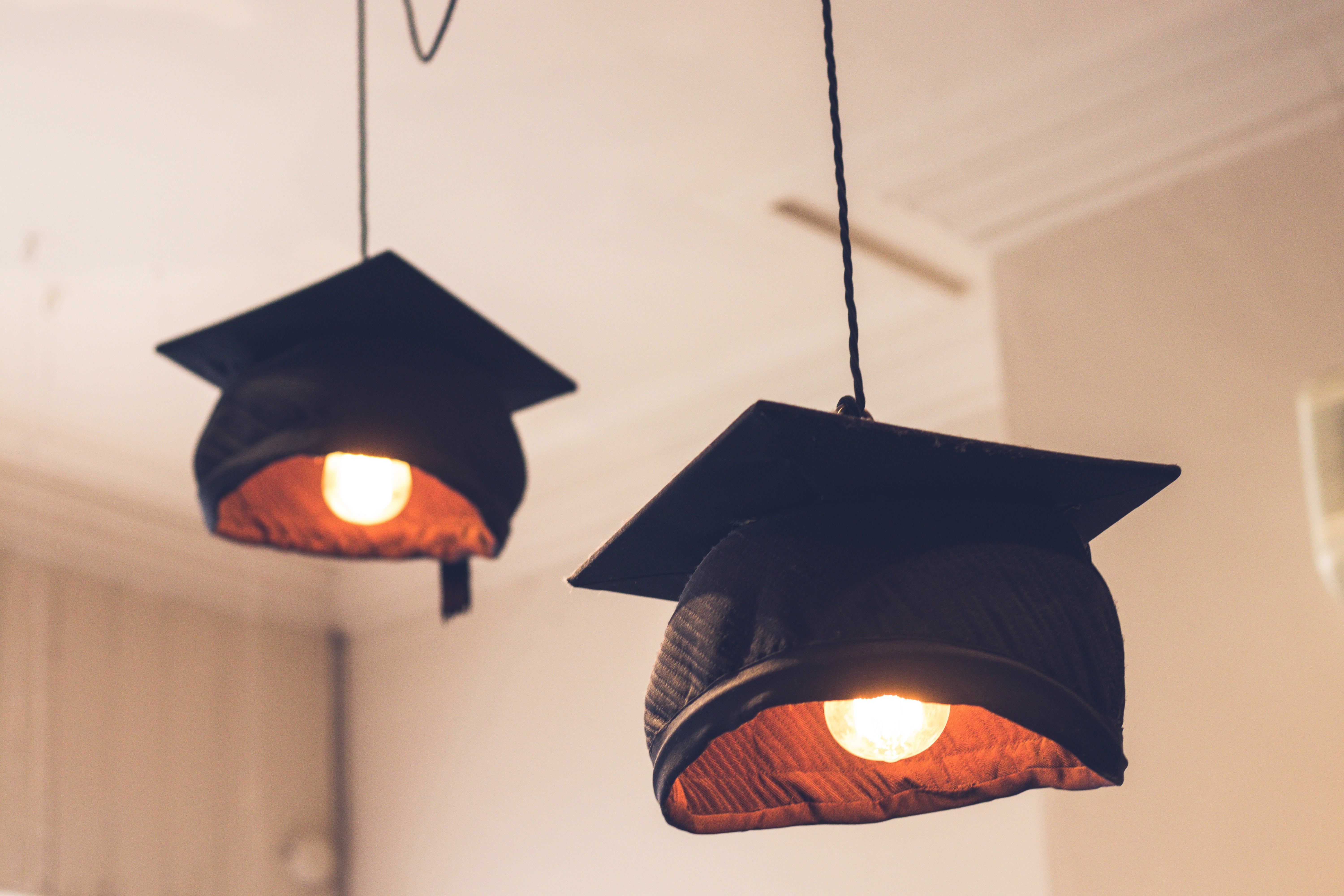 Though she didn't earn a scholarship from United Cooperative Services as a high-school senior or as a freshman college student, the theatre education major at Howard Payne University in Brownwood never stopped applying.
Thanks to her tenacious spirit, she won last year's top $10,000 scholarship the summer before her junior year, and she said the money has put her closer to graduation and, hopefully, to opening a community theatre that serves children who are physically limited.
While COVID-19 has affected the daily lives of all United's 2019 scholarship recipients, last year's top three scholarship winners said they were thankful for the financial boost their scholarships provided them.
Because of the virus and social-distancing guidelines, the jury is still out on whether the co-op will host a banquet this summer for scholarship winners. However organizers say it's full steam ahead for area students interested in applying for a chance to earn some cash for higher ed.
United talked with our top three winners to discuss how their scholarships impacted their collegiate careers and find out what they plan after graduation.
Investing in the Membership
Last year, United helped another crop of 15 member-students advance their educational dreams when it awarded $43,000 in scholarship awards during the cooperative's annual scholarship banquet.
The cycle begins again May 1 when organizers open the application process online at the co-op's website under the Programs tab.
The co-op's scholarship program assists the educational pursuits of members and their families as well as supports and reinvests in the communities the co-op serves, said Executive Assistant and Scholarship Coordinator Lindsey Mobley.
"One of our guiding cooperative principles advocates we show concern for community," she said. "Investing in the future of our communities by helping the young people we serve realize their higher education dreams is just one of the many ways we demonstrate that lasting commitment and that ideal."
To date, United has pledged more than $1.5 million in college tuition funding for 960 deserving area member-students who were continuing their education. Winners are selected from among area-wide applicants based on their financial need, leadership, community involvement and school activities.
United awarded its first scholarships to local high school students and returning college students more than 20 years ago. In 1997, new funds were made available by House Bill 3203, which allows nonprofit electric cooperatives like United to put unclaimed member dividend toward student scholarships.
This change in the law allowed United to recover a percentage of those assets previously lost to the state's general revenue fund and reapply them toward certain, more regionally specific community needs throughout the cooperative's service territory.

Staging Her Future
Heinrichs said she found herself and her calling in a junior high theater class. Since that time, she said she has set a goal to learn theater craft and teach it to others.
"As I was trying to decide what I wanted my major to be, I decided I would be someone who could help other students find themselves through art," she said. "I wanted to teach through theater self-expression and help other students. It's a real passion of mine. I knew that I would be happy if I were doing something I was passionate about."
Her parents, long-time United members, encouraged her to apply for a scholarship after she decided to pursue a theatre degree at Howard Payne. After all, her sister had applied and received one in 2014.
"The scholarship definitely was a wonderful shock, and I'm very grateful for the opportunity," she said. "I've found a lot of people who don't go to college because of how expensive it is. But I feel like this is where I'm supposed to be, and I need to figure out what I need to do to stay here and alleviate the costs. Earning the scholarship was how I decided I could stay here this year. I was afraid I was going to have to transfer or take a few years off and raise money. It let me continue my education and the trajectory of my life. It had me in tears and let me continue what I knew I was supposed to do."
Once she graduates, she said she plans to open a children's theater to inspire children in the same manner as she was inspired in junior high school.
"I really want to open up a theatre for children with disabilities," she said. "I would love to be a teacher for a little while. But I really want to open up that theater and give students who don't always have opportunities because  people don't give them the best shot. They're disadvantaged because of people's perception of them. I'm getting closer and closer to those goals, and I'm coming up with a game plan for opening this theater. I really want to be doing that for rest of my life."
Getting Ready for Graduation
Karissa Howell looks forward to December, when she says she hopes she will graduate.
The nursing major who attends Tarleton State University in Stephenville, said she, too, applied for the scholarship while in college after her mother received information about the application process in the mail.
She received last year's second-place award of $5,000.
"I am absolutely glad I chose nursing," Howell said. "I love the fast pace of it all and getting to help people when they need it the most. I love listening to patients stories and helping them feel human while in the hospital. I am a people person and love working hands on. I love how every day is different because I get bored easy with the same routine over and over.
Nursing school has been the best experience and Tarleton has helped me solidify nursing as a lifelong profession."
Howell said earning the scholarship helped her focus on nursing school. Prior to receiving this scholarship, she worked between 20-30 hours a week as a pharmacy technician on top of going to nursing school full time.
"My plate was very full to say the least," she said. "It has helped my grades and my overall knowledge simply because I don't have to work to pay for school. It was a big blessing and I am very grateful. I love college, I love learning new things, and I love meeting new people. I think that is another reason why I chose nursing, because nurses never stop learning."
With graduation around the corner, Howell admitted it is a bit daunting to think about how the beginning of her career may start considering the current global pandemic.
However, she said she's ready to help wherever she can.
"Part of me is in awe of the situation just because most of my teachers and instructors are retired nurses and they have never lived through something like this," she said. "So, it's scary in that regard. But as far as the current situation discouraging me, I would say no. If anything, it has made me want to graduate sooner so I can help my fellow nurses on the front lines protecting and taking care of people during this pandemic. I feel for the nurses and doctors working tirelessly to protect our country. I would love to be able to give another nurse a moment to rest. I think it's so admirable that nurses are coming out of retirement to help. I know that I, and many of my classmates, would love to be able to help if we could.
"I think the hardest part is having to sit at home and see how it is affecting nurses across the world and not being able to help."
A Change of Plan
Chris Arthurs said he knew he wanted to help people.
After graduating from high school in 2018, Arthurs thought he wanted to become a nurse and then had a change of heart. After discovering dental hygiene, he changed course and applied to the dental hygienists program at Texas Woman's University in Denton.
He decided to apply for a scholarship from United after his mother recommended it to him. He won last year's third-place $4,000 scholarship.
"Originally, my major was nursing," he said. "That's what I was preparing to do because my mom is a nurse. I wanted to do that because of all the stories I'd heard from my mom. Taking care of people is something I'm very passionate about. I wanted to pick a career where I could change someone's overall health. I just happened to stumble upon dental hygiene, and it's amazing how it's all connected."
Along with helping patients by cleaning their teeth, Arthurs said he's learned dental hygienists also help assess their health by checking lymph nodes, inspecting for oral cancer, checking blood pressure and sugar, and noting unusual inflammation in the gums that may be caused by underlying health issues.  
That ability to focus on the whole health of his patients is one thing that appealed most about his career choice, Arthurs said.
"We have a lot of power to help people in that sense," he said. "I'm in a group called the American Dental Hygienists Association, and one of our goals is to focus on the health care system to show how important dental hygienists are not just in dentistry, but in health overall."
Arthurs said he began classes last June, then begin practicing dental hygiene techniques on other students in August. This January, he started seeing clients at the public health clinic on campus.
"As of August, we started learning in the clinic, and I think, up front, I had to have $5,000 to buy instruments," he said. "I wasn't going to receive any financial aid until a few weeks after school had started, and I had to buy those instruments out-of-pocket. The scholarship helped me greatly to pick up those instruments and start working on people's mouths and pay for books where I would have had to pick up private loans. As of this semester actually, I didn't have to take any loans, and that was largely because of the scholarship. The scholarship program is a great opportunity. Don't hesitate to apply. It's a great opportunity to receive some financial help for school."
Applications and required documents for United's scholarship program are due by June 1.