United Awards $43,000 in Scholarships
to Area Students During 2022 Banquet by JOHN DAVIS
With a continuing pledge to support and reinvest in the communities it serves, United Cooperative Services helped advance the educational dreams of 15 outstanding area students July 14 after awarding each of them with a portion of $43,000 in scholarships.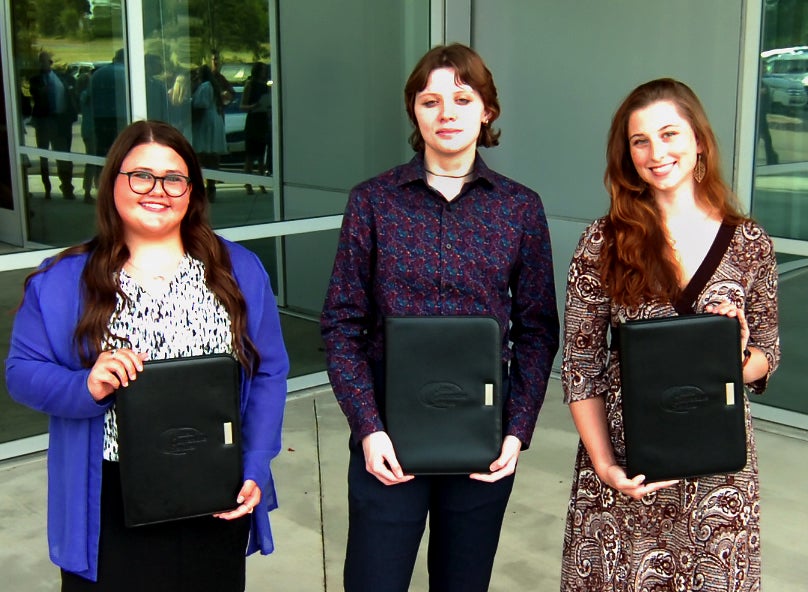 The scholarship awards, which were created to encourage and assist in the educational pursuits of the co-op's members and their families, were presented during a banquet held at the cooperative's Granbury Office community room.
"Though the global pandemic forced us to reimagine how we did the scholarship awards in 2020 and 2021, it's wonderful to again invite this year's winners and their families to our Granbury office and meet them personally while celebrating their success," said United CEO Cameron Smallwood. "United is more than an electric utility delivering power to its members' 97,000 meters. As a member-owned electric cooperative, we commit to investing in the future of our communities by helping the young people we serve realize their higher education dreams."
With this year's scholarship awards, the cooperative will have staked approximately $1.4 million in college tuition funding for more than 1,000 deserving area member-students who were continuing their education. Winners are chosen from area-wide applicants based on financial need, leadership and community involvement and school activities.
United awarded its first scholarships to local high school students and returning college students more than 20 years ago. In 1997, new funds were made available by House Bill 3203, which allows nonprofit electric cooperatives like United to put unclaimed member dividend funds to use for student scholarships. This change in the law allowed United to recover a percentage of those assets previously lost to the state's general revenue fund and reapply them toward certain, more regionally specific community needs throughout the cooperative's service territory.
"These scholarship award winners represent the future of our country, and we think they set a refreshing example for how bright the future may look," Smallwood said. "I know these individuals will not waste this opportunity, but instead use the investment the cooperative has made in them to better themselves as they prepare to become positive influences and productive members of our state and country."
Of the 15 scholarship awards, 12 were in the amount of $2,000. The remaining top three scholarship levels were for $10,000, $5,000 and $4,000 respectively.
$10,000 Winner
Juliet Jackson—University of North Texas (Granbury)
$5,000 Winner
Emily Skelton—Alvarado High School
$4,000 Winner
Caitlin Thompson—Stephenville High School
$2,000 Winners
Kaleb Saunders—Granbury High School
Kori Brawner–Granbury High School
Kathryn Goff—Joshua High School
Jacob Farmer—Homeschooled (Burleson)
Emily Lynch—Tarleton State University (Joshua)
Madison Nation—Tarleton State University (Hico)        
Emily Shaw—Hill College (Grandview)
Elizabeth Montoya—Lingleville High School
Lesli Olalde—Alvarado High School
Clinton Nelson—Stephenville High School
Kallan Kimbrough—Stephenville High School
Kylie Olvera–Dublin High School
"We are always amazed at the talented pool of students who apply for our scholarships each year," Smallwood said. "This year's crop of students was no exception. We wish them all success, and we hope these scholarship awards help them  in  accomplishing many more great things in the future."