Communicating with members helps dispel
common misconceptions, promotes
lasting consumer relationships by MAURI MONTGOMERY
Even when the straw on the camel's back has become a great deal heavier to bear, more than 2,000 United members who have dialed in or participated in person during a recent series of systemwide virtual town hall and focus group meetings have overwhelmingly indicated that if given a choice the cooperative would remain their top preference as a trusted electric and now internet services provider.
It's an appraisal given in midst of rising energy costs, inflation, supply chain stoppages, and (all) the more so, after the memorable and historical failure of Texas' electric grid in February 2021.
Even though a member-centric focus has been United's primary aim since its inception, the cooperative has always recognized that trust in any relationship is more often tested in difficult times, and so too that trust is easier lost than gained.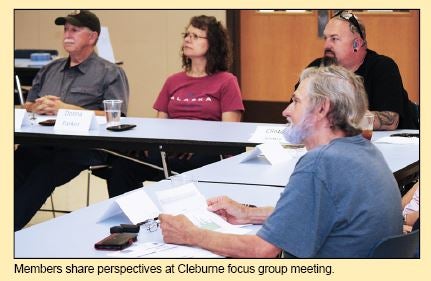 As an important extension to the cooperative's external communications, member outreach endeavors have for years been an important means for United to connect and communicate directly with members who represent different swaths of the cooperative's diverse membership, not only to inform members about current cooperative initiatives and challenges, but to receive member perspectives and feedback on a variety of subjects.
More recently, those communications venues have covered a sobering array of new obstacles United is responding to in the following areas:
Rising Wholesale Energy Costs
Like most electric consumers nationally, United members have suffered through rising power costs. Energy costs have soared right along with similar inflationary cost spikes elsewhere in the economy.  
Since Texas' generation resources are largely dependent on natural gas-fired plants for electric energy production, natural gas prices set the market price for wholesale energy in Texas.  Natural gas prices have risen to a level not seen since 2008 largely due to the fact drilling exploration and production has been idled across the nation, and U.S. domestic oil and gas surplus is being diverted and exported in vast volumes to Europe, where energy profits and costs are even higher.  A lack of domestic supply is driving demand and higher natural gas prices, resulting in higher wholesale electric prices that have pushed up usage costs for electric consumers.
At the same time, additional costs within the Electric Reliability Council of Texas (ERCOT) market have commenced because of new regulatory compliance measures (weatherization and added risk management policies) that were instituted following the state grid's dismal performance during Winter Storm Uri.
United delivers to its members electric energy that the cooperative has contracted to purchase from its sole generation and transmission provider, Brazos Electric Cooperative. Those power costs are passed through without markup to members and represent 70-80 percent of every residential member's monthly bill.
Winter Storm and Brazos Electric Cooperative's Chapter 11 Bankruptcy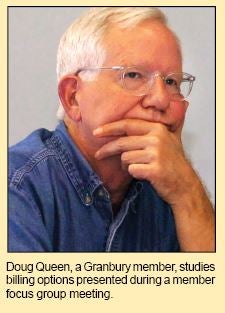 Some United members who have struggled with higher electric bills as a result of higher wholesale energy costs have mistakenly attributed those higher costs to the enormous financial implications stemming from the Texas grid's near physical collapse in the winter of 2021. 
As has been reported by United many times, and in a variety of ways, United has not received an official February 2021 power bill. Settlement of ERCOT costs incurred by Brazos on behalf of the 16-member electric distribution cooperatives it serves is currently being litigated after Brazos filed for Chapter 11 bankruptcy protection. 
Based on a multitude of factors and electric market complexities, the storm affected all electric utilities and their generation providers differently. In United's case as one of the three largest electric distribution cooperative loads served by Brazos, keeping the lights on for most of its members—even if on a rotating basis—through the duration of the storm was expensive. The event inordinately exposed Brazos and the cooperative to inflated wholesale power costs that were estimated then to have averaged $1.80 per kWh for United members during the dayslong event (compared to United's April 2022 rate of 12.02 cents/kWh).   
Naturally, reconciling those winter storm costs immediately was untenable for United, as well as for its members.
And while the Texas Legislature created a mechanism to allow electric cooperatives to securitize and spread eventual settlement costs to their members for a period of up to 30 years, the cooperative is still fighting to secure the most equitable and lowest cost alternative for its members, rather than to favor a consensus that has developed among other distribution cooperatives to settle at any cost, securitize the debt and simply move on. 
"We're not satisfied with where and how the storm's costs have been attributed in relation to United's significant load profile within Brazos, its wholesale power costs during the event and its performance in meeting ERCOT calls to shed load through more than three days of rotating outages, and we won't stop trying to represent the best interests of our members until we've exhausted every means available," United CEO Cameron Smallwood said. "We will fight until we can fight no longer."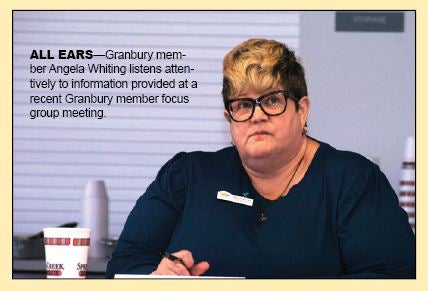 A Prospectus for Today and Tomorrow
Other topics presented for questions and discussion during the meeting series included potential exit strategies resulting from the Brazos bankruptcy, consideration for United to manage its future wholesale power purchases through a different looking generation entity, and possible realignment between distribution cooperatives with similar attributes. 
Smallwood also discussed  supply chain upheavals and material shortages that are impeding the cooperative's contribution to community development, increased member interest in the cooperative's community solar program, which is now nearing full membership subscription capacity, and updates on the cooperative's highly anticipated high-speed internet services project. The project had, by then, exceeded more than 11,000 member connections and is on track to be expanded more widely across United's service territory.