Annual United scholarship banquet is
another casualty of the novel coronavirus by MAURI MONTGOMERY
The COVID-19 pandemic may have stifled hopes and dreams on many fronts, but it didn't set back the collegiate futures of 15 area member students who shared $45,000 in United scholarship awards this year.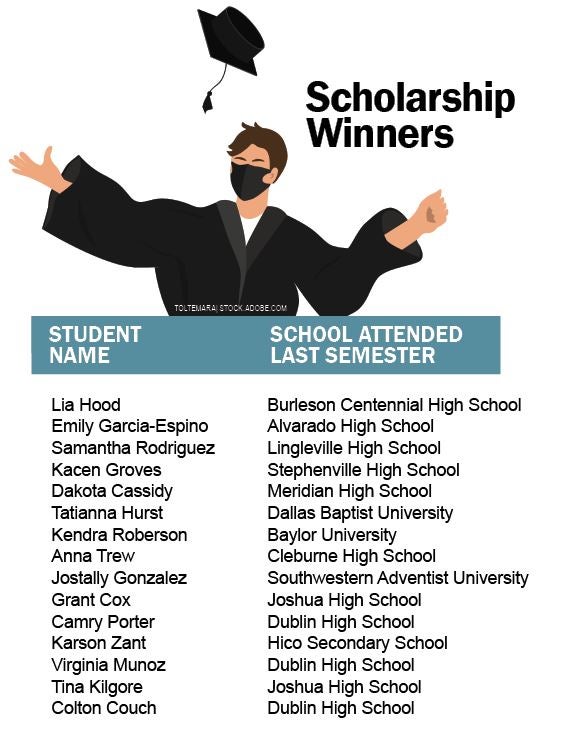 Due to a resurgence in reported virus cases across the area, state and the nation, United's  Board of Directors elected in June to cancel this year's  July scholarship banquet, where both students and their parents had traditionally been recognized, and where recipients of the cooperative's top three scholarship awards have previously been announced after their selection in a final round of judging earlier that day.
With cancellation of the banquet and the judging  to determine winners of the top three scholarship awards for $10,000, $5,000 and $4,000, cooperative officials decided to award $3,000 scholarships to all 15 students this year.
With this year's scholarship awards, the cooperative will have invested more than $1.5 million in college tuition funding for 975 deserving area member-students who were continuing their educations.
More than 20 years ago, United awarded its first scholarships to local high school students and returning college students. In 1997, new funds were made available by House Bill 3203, which allows nonprofit electric cooperatives like United to put unclaimed member dividend funds to use for student scholarships. This change in the law allowed United to recover a percentage of those assets previously lost to the state's general revenue fund and reapply them toward certain, more regionally specific community needs throughout the cooperative's service territory.