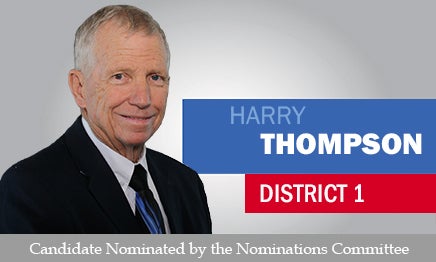 Harry Thompson was elected to the United Board of Directors in October of 2011. He holds the National Rural Electric Cooperative Association's Director Gold Certificate, the Certified Credentialed Director Certificate and Board Leadership Certificate. He serves as Alternate Director to the Brazos Electric Cooperative Board. He is currently Secretary-Treasurer of the United Board. After graduating from Smyer in the Panhandle of Texas, he attended South Plains College and Texas Tech University. From 1965-1972, he served in the U.S. Army Reserves. He retired from the U.S. Department of Agriculture Food Safety Inspection Service after 34 years. He worked for the Texas Parks and Wildlife Department Inland Fisheries Division from 2006-2011. Harry has been married to Jeanne for 50 years. They have been homeowners at Possum Kingdom Lake for just as long. They have two children; Brian and Courtney, alumni of Texas Tech and Texas A&M, and two grandchildren, Connor and Dylan. Harry also serves on the Board of Directors of the Possum Kingdom Volunteer Fire Department and is a member of the Possum Kingdom Chamber of Commerce and P.K. Lake Owners Association. He is a member of the Community Church of Possum Kingdom Lake and has served on the church council.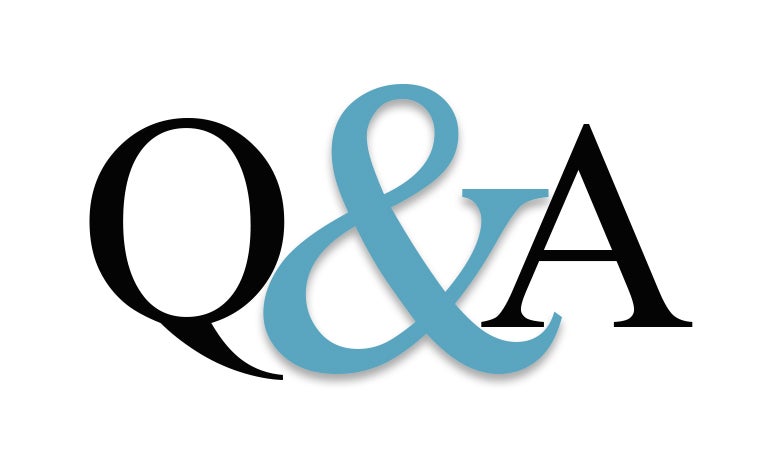 Candidate Forum
---
Explain how you feel your background and experience will help the cooperative fulfill its mission of providing exceptional service and value to its member-owners. 
In order to provide exceptional service and value to the cooperative's member-owners, I utilize my 34 years of increasingly complex work experience with the United States Department of Agriculture. Working in the USDA's Food Safety Inspection Service, I developed the skills necessary to make informed decisions regarding protecting the public, in this case the public's food sources. My time as a Resource Management Analyst gave me the know-how to develop the hiring plans required to provide the six states of the Southwest Region with essential inspectors of food handling establishments that are assigned to protect consumers.  I was promoted to the office of Safety and Health Officer for the Southwest Region where I managed all health and safety programs for six states. I spent six years in this position prior to my retirement from the USDA.  Caring for the customer is something I have done my entire career and continue to do with United.
What avenues do you think United Cooperative Services might explore to make sure that it is seen as being a true asset to the members and communities it serves?
As a United board member, I have supported the continuing growth of our portfolio of power sources, including the expansion of solar power to better provide affordable service to our members. I have appreciated learning more about electric-powered vehicles in our current fleet, and I look forward to the further development of this technology. I believe that providing options to our members is the key to keeping costs low. I am also excited about our most recent program designed to bring high-speed fiber optic internet service to the member-owners, providing options to areas where only unreliable or expensive and slow choices have previously been available.
Highlight at least one of the seven cooperative principles and its importance to the membership of the cooperative.
As a director from a predominately rural district, I am drawn to the Seventh Principle, the Concern for the Community. Historically, cooperative groups have provided the communities they were born from with safe and reliable utility service and have now expanded into other areas of need within the districts. In order to assist the communities we serve, United maintains six offices throughout the 14-county service territory to provide convenience and immediate assistance to our members when questions or needs arise. Many of these district offices also offer community meeting rooms that are available for member use. Operation Round Up is a community service that provides funds for various neighborhood services within United's service territory. The scholarship opportunities we offer to students, the free energy audits provided upon request, and the two 10MW community solar facilities in service, are just several ways we provide service to our communities and members owners.
List a few important business areas you believe the cooperative needs to be focused on in the next few years and explain why?
Over the next few years, I believe United should continue to focus and expand its resources in solar due to the increased restrictions on fossil-based fuels, as well the affordability of solar power. This also impacts vehicles and will continue to expand the interest in and need for electric vehicles. Already, battery storage is gaining more and more traction within the electric community and will be the next major event concerning power storage. Already, United has published many articles regarding battery storage, electric vehicles (EVs), charging stations and solar panels on homes. However, we should still remember that EVs make up less than 1 percent of the vehicles on the road today. We need to continue to be innovators and leaders in these particular areas to maintain and improve economically reliable service for our member-owners.