Scales are tipping toward slow and maybe
for electrical equipment deliveries. by Mauri Montgomery
Underground  service transformers haven't yet been added to any discontinued list, but if you're trying to find new ones out there in the great wild these days, they are becoming no less scarce.
Labor and material shortages, supply chain bottlenecks, increased competition for raw materials—pick any misfortune and it is likely in the mix of causes for today's inflationary economic pressures, higher costs and product scarcity. 
In June 2021, United began to see shortages spring up for electrical components and recognized the noose was gradually tightening around national supply chains following the pandemic and other global upheavals, and that such a squeeze would likely widen and stiffen.
The cooperative began then to work with suppliers to stay ahead of expected material scarcity to bolster and guard existing material inventories early, hoping to offset shortages that could likely include everything from transformers to fleet vehicles. 
Heavywait
Since then, order lead-times that have expanded from three months to more than a year for transformers and from 12 months to two years for utility trucks are common.
Such supply chain crunches have since exhausted nearly every mechanism available to the cooperative for procuring some materials that  today have not only increased in price two and three-fold, but that also have no guaranteed delivery date from manufacturers or the cooperative's suppliers.
Like so many other electric distribution utilities nationally, many of whom faced dire straits over material scarcity much sooner, the cooperative is running out of breathing room in its wait for some critical electrical component shipments.
As a result, United was forced in March to issue a moratorium on new underground electrical construction due to the cooperative's inability to receive pad-mounted transformers—the linchpin in underground power delivery resources used to connect densely-platted subdivisions. 
"There was a time not so long ago that the extreme supply chain issues we're seeing today would have been thought inconceivable, at least in the electric industry," United CEO Cameron Smallwood said. "But it's just another of the many extraordinary challenges we're facing today in our continuing mission to provide exceptional value and service to our members. And while we can hope all we want that present supply chain shortages will be short-lived, we've been told the greater likelihood is that it may be a full year or more before we can expect much improvement in current trends, considering today's uncertain manufacturing environment."
Smallwood said that United has not been alone in the struggle to acquire needed material or to predict when orders placed many months in advance would arrive at material yards, and he said every electric utility has had to realign its priorities to cope with those uncertainties.   
"The moratorium we placed on underground construction in March was largely designed to help us meet construction delivery for projects currently underway and whose build-outs can be phased accordingly, but we've also had to start applying some brakes on basic delivery to maintain and reserve normal emergency stockpiles for existing infrastructure that could be storm-damaged or that could mechanically fail," he said.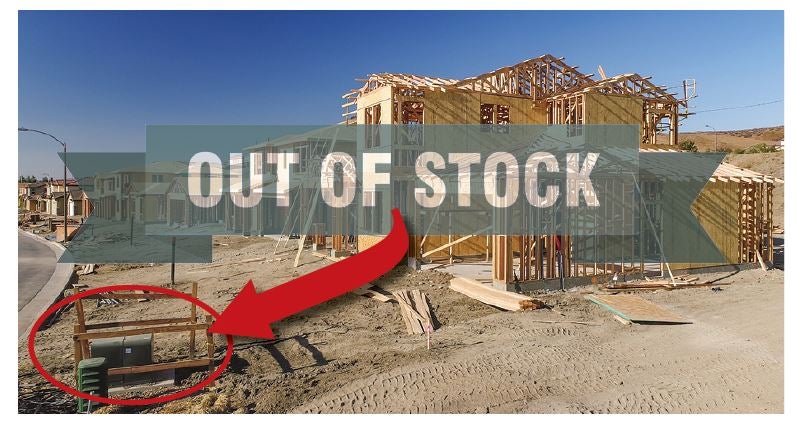 "United certainly isn't the only electric distribution utility that is dealing with supply crunches, but we've been growing at a much greater rate than many. Growing demand for electric service over the past three years has been historic for the cooperative." 
From a statewide supplier's perspective, the view is the same and it is truly concerning  according to Johnny Andrews,  chief operating officer of  Texas Electric Cooperative's Inc Manufacturing and Distribution—one of  United's chief  electrical equipment suppliers.
"The impact of the supply chain disruption is affecting everyone —large investor-owned utilities, municipals, and cooperatives," Andrews said. "We have industrials and large bitcoin mining companies that are throwing money at people to get large transformers, but they have the same problem, it isn't about how much someone will pay for it —it's just not available!"
Andrews said the demand for material is at historic levels, and that most manufacturers have more orders than they can produce in several years.
"Many manufacturers have production lines that are not producing, because they cannot hire enough people to staff them. Add that to the unprecedented disruption with the supply of products in general, especially those including subcomponents manufactured in Southeast Asia. Steel shortages, ocean freight delays, intermodal rail car shortages, in-bound freight transportation from domestic ports, factory production shutdowns, labor shortages, severe weather/storm restorations, have added significant delays to the receipt of incoming components and manufacturer's ability to services orders," he said.
Transformers aren't the only critical electric component in short supply. Similar shortages are creeping up for other material and equipment. But for United, which was on pace to reach 4.5-5  percent growth in 2022 alone, transformer delays significantly stall advances in project developments, which today will affect more than 10,000 residential connections planned for  construction in developments already underway or that were in predevelopment for 2022 construction.
On average, one 50-kVa pad-mounted transformer can serve four households on United's electric distribution system. As of March, the cooperative had 800 of those underground distribution resources on order, and 520 of those were ordered months ago for jobs that were currently active or expected to be so soon. 
Overwait
"Order to delivery time is very fluid from the standpoint that some orders arrive in 12 weeks, some in 20 weeks and some in 50 weeks," Robert Sherman, United's senior manager of procurement said. "We base our orders on demand and lead time, and because both of those categories are fluid it makes delivery time 'fluid.' Compounding those challenges, manufacturers are now allotting units, which means they are only sending partial orders to everyone."
As part of the underground construction moratorium, developers are being asked to be cognizant of the cooperative's expanded lead times for equipment in relation to planning timelines for projects.
Meanwhile, the cooperative is working with developers to determine where options may exist for converting underground services to overhead services, even though overhead transformers could also become short in supply if manufacturing output doesn't catch up with demand.