POP QUIZ FOR EXTRA CREDIT
---
United has a passion for educating and communicating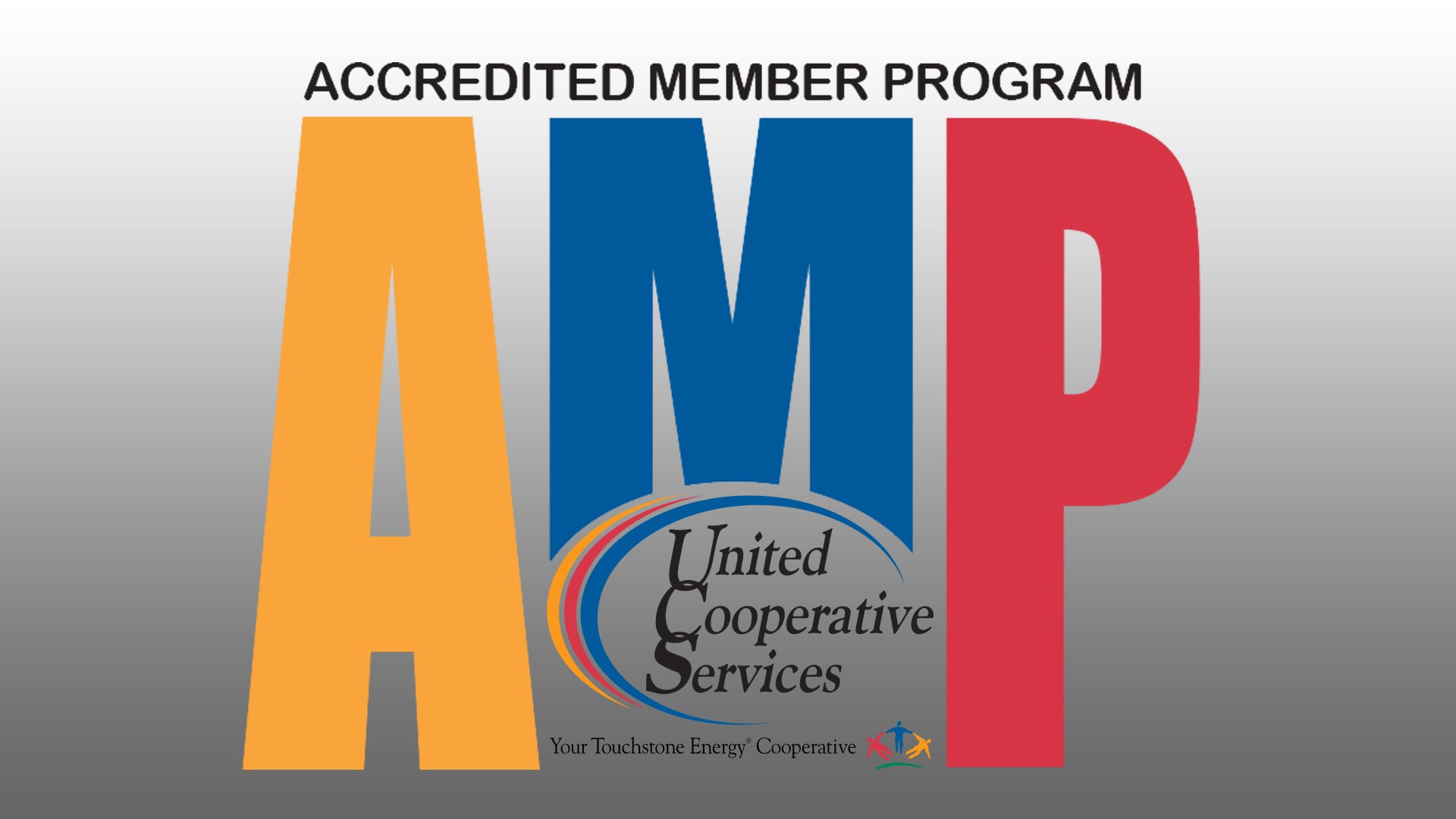 with its membership because an informed member is going to be way ahead of the curve when challenges or new technologies emerge. That's why the cooperative has introduced its Accredited Member Program (AMP). United's AMP member offering paves the way for members to:
Become more informed about the intricacies of the electric utility sector
Understand the complexities that comprise getting electrons from a generator to the point of use
Make informed decisions on how to use electricity wisely
Become more engaged with their electric cooperative—United Cooperative Services.
Upon completion of the 5-video education series, United members will be Accredited Member Patrons (AMPs). However, AMPs won't just get the title. By answering the 3-question quizzes at the end of all videos, AMPs will be eligible to receive up to $25 in energy-saving LED light bulbs.
Click on Quiz 1 below to start the online video/quiz series.